Christmas week has been full of friends so far and last night we had our annual Christmas party tradition with our closest friends in our home. It's hard to really put in words how full and thankful I am to have had a house full of our friends again- to know we've been through ups and downs and have all pretty much been on the journey of motherhood together since our kids were very little and to see the bonds our kids share is something I don't take for granted and I'm so grateful for. To see how our kids have been doing this tradition together since they were really little and now many of them growing up a bit and in school full time and some even questioning If This Santa is real. I know we only have so many years of doing this tradition before change comes and I really tried to soak it all in last night. The magic brought in to our home by friendships, conversations, bonds, and Santa is just a beautiful thing.
Everyone came over around 6pm and we had so much food- cheese and crackers, chips and dips, meatballs, pasta, cheesecake, cookies and truffles. Santa came around 7pm and brought a small gift for each kid and we all took turns taking pictures with him, and the rest of the night we all hung around on the couch in the sunroom talking while all the kids played upstairs. Definitely a wonderful night.
Pictures from our Christmas party-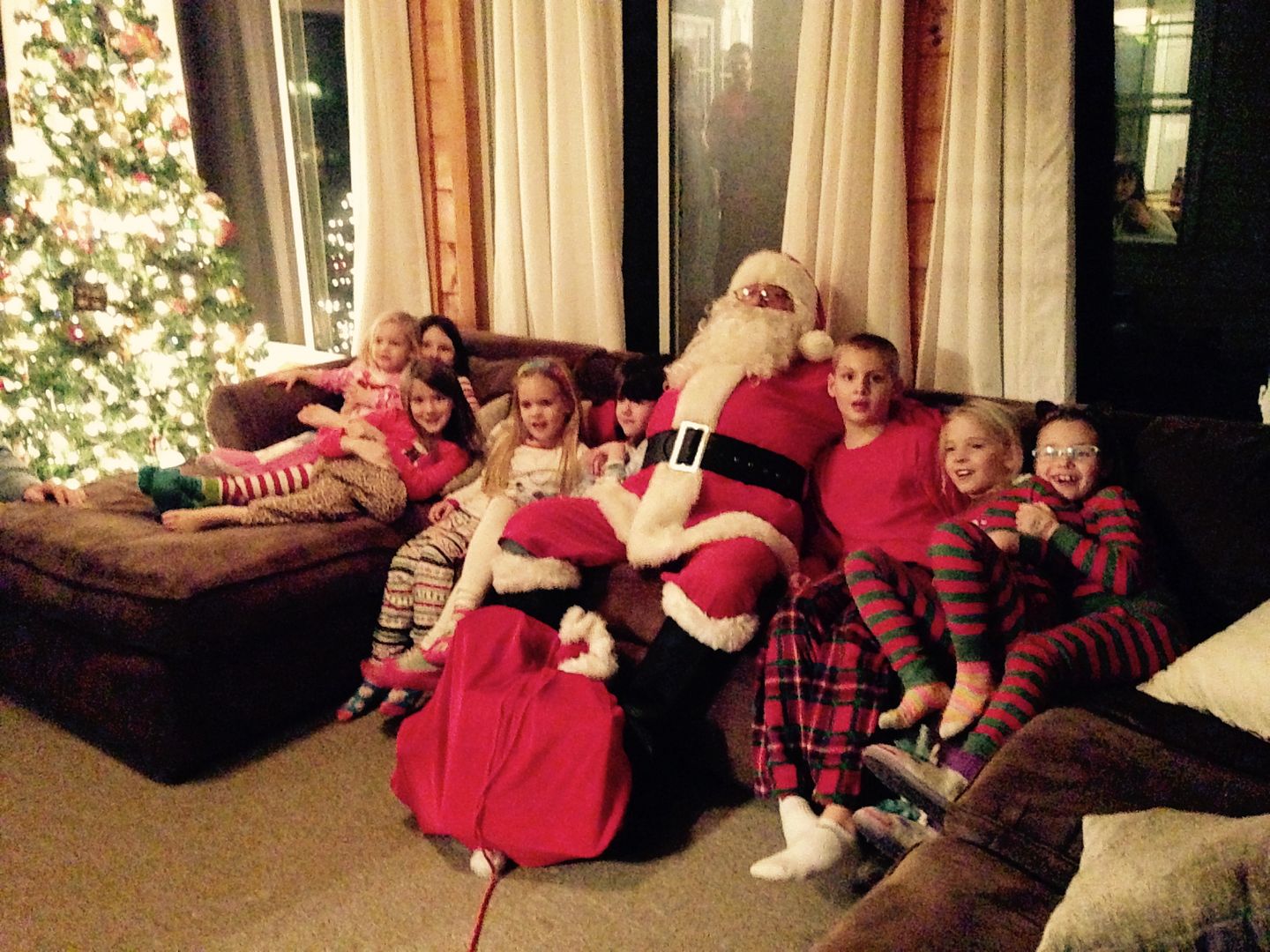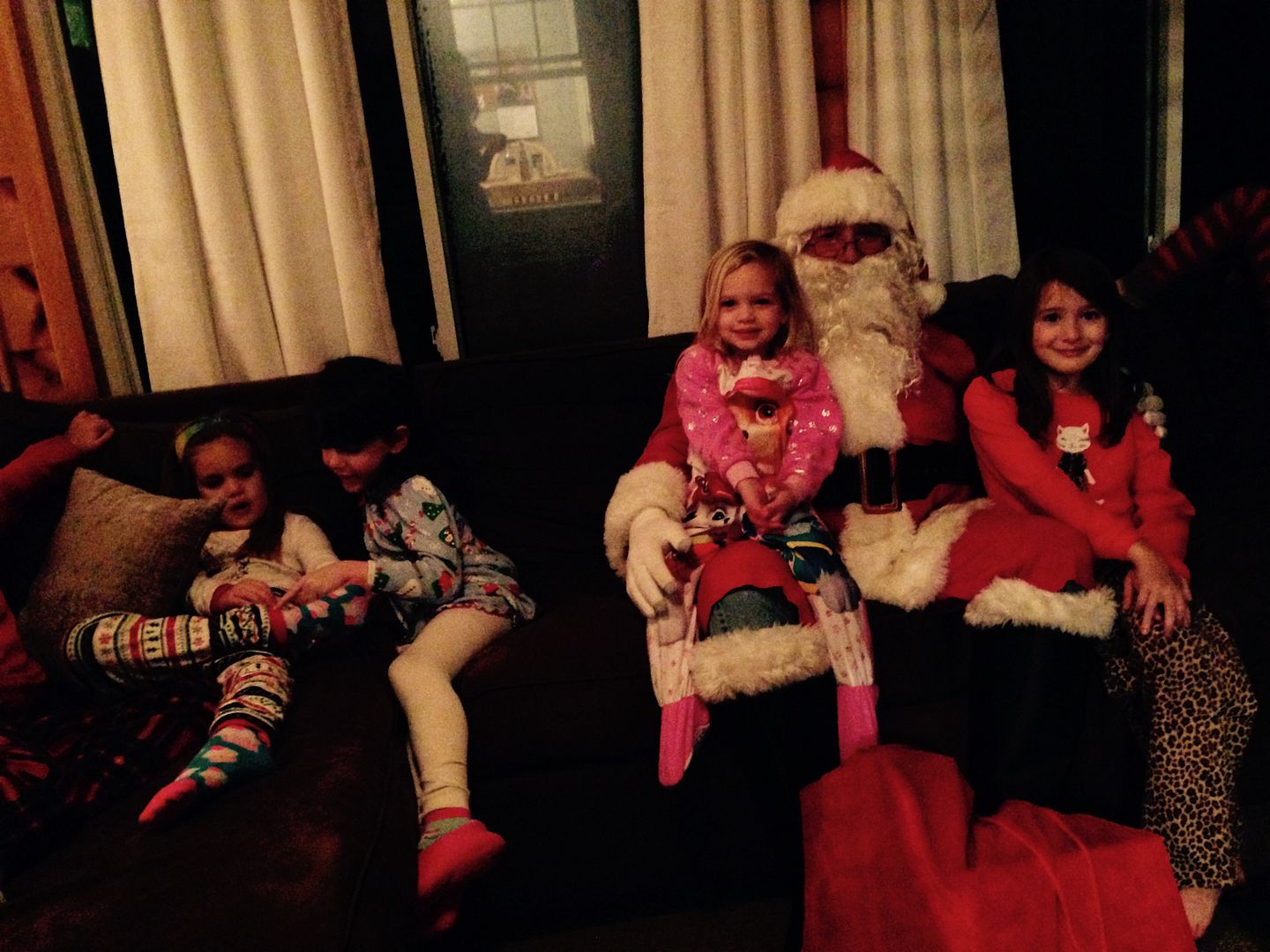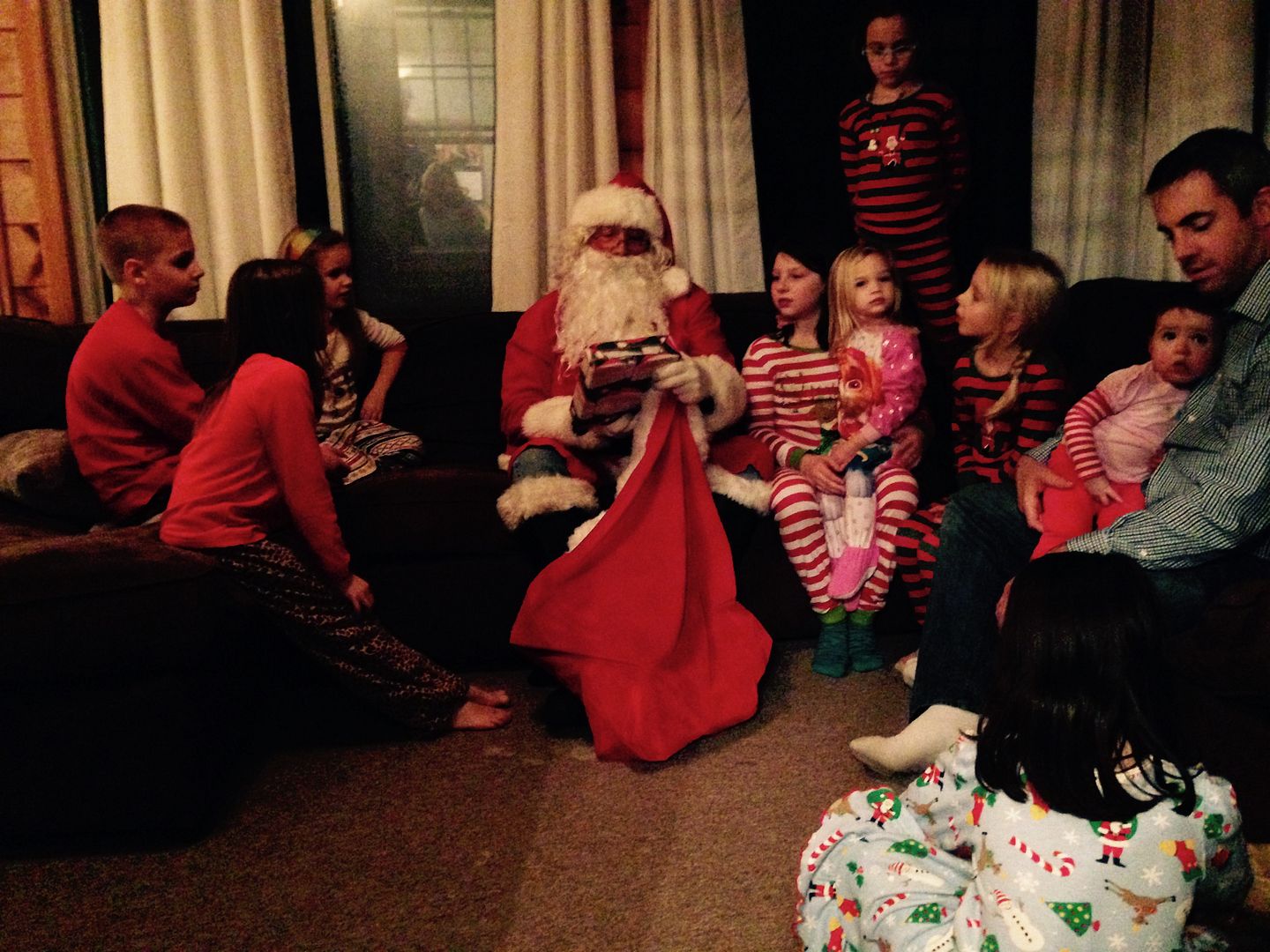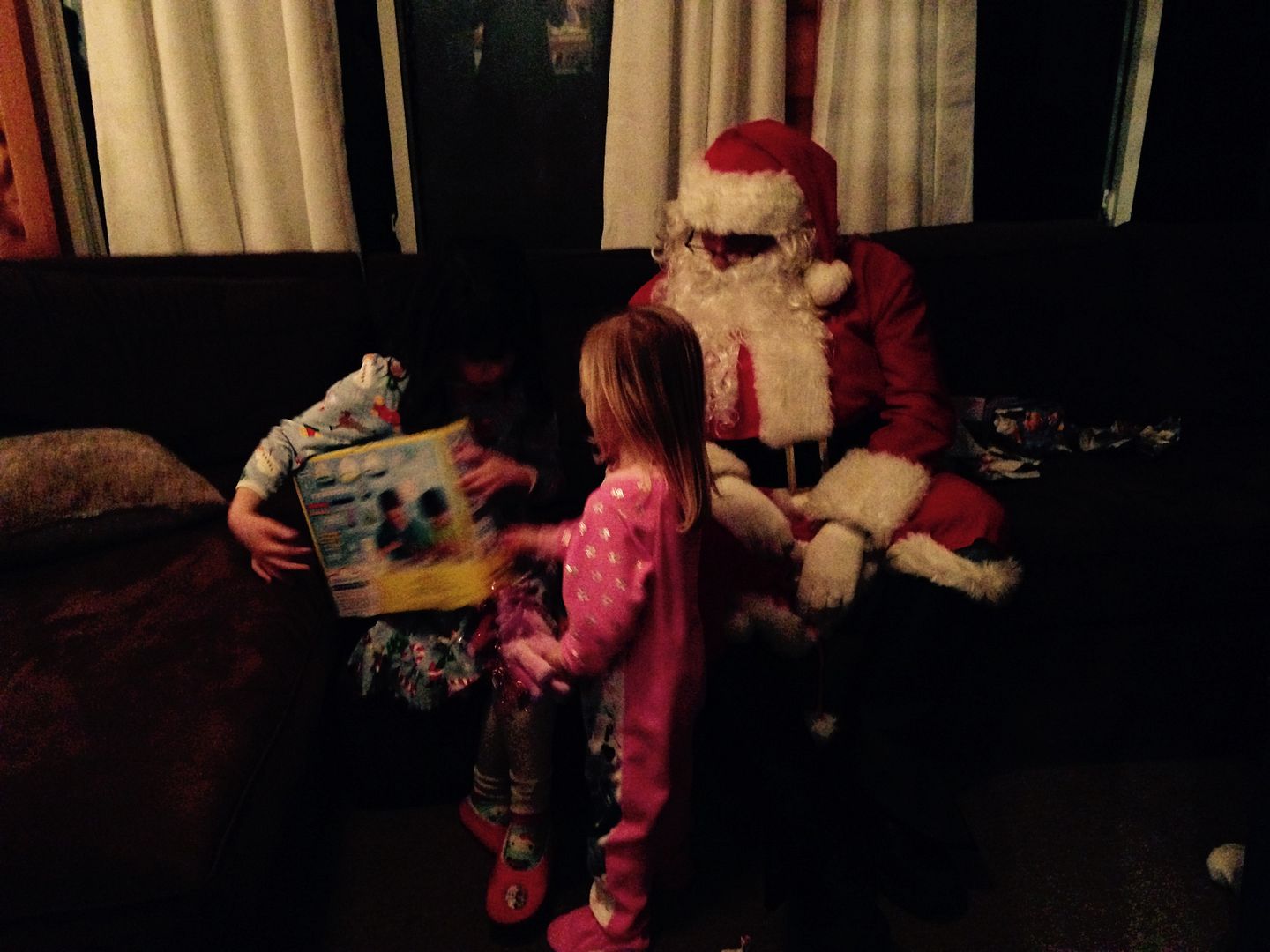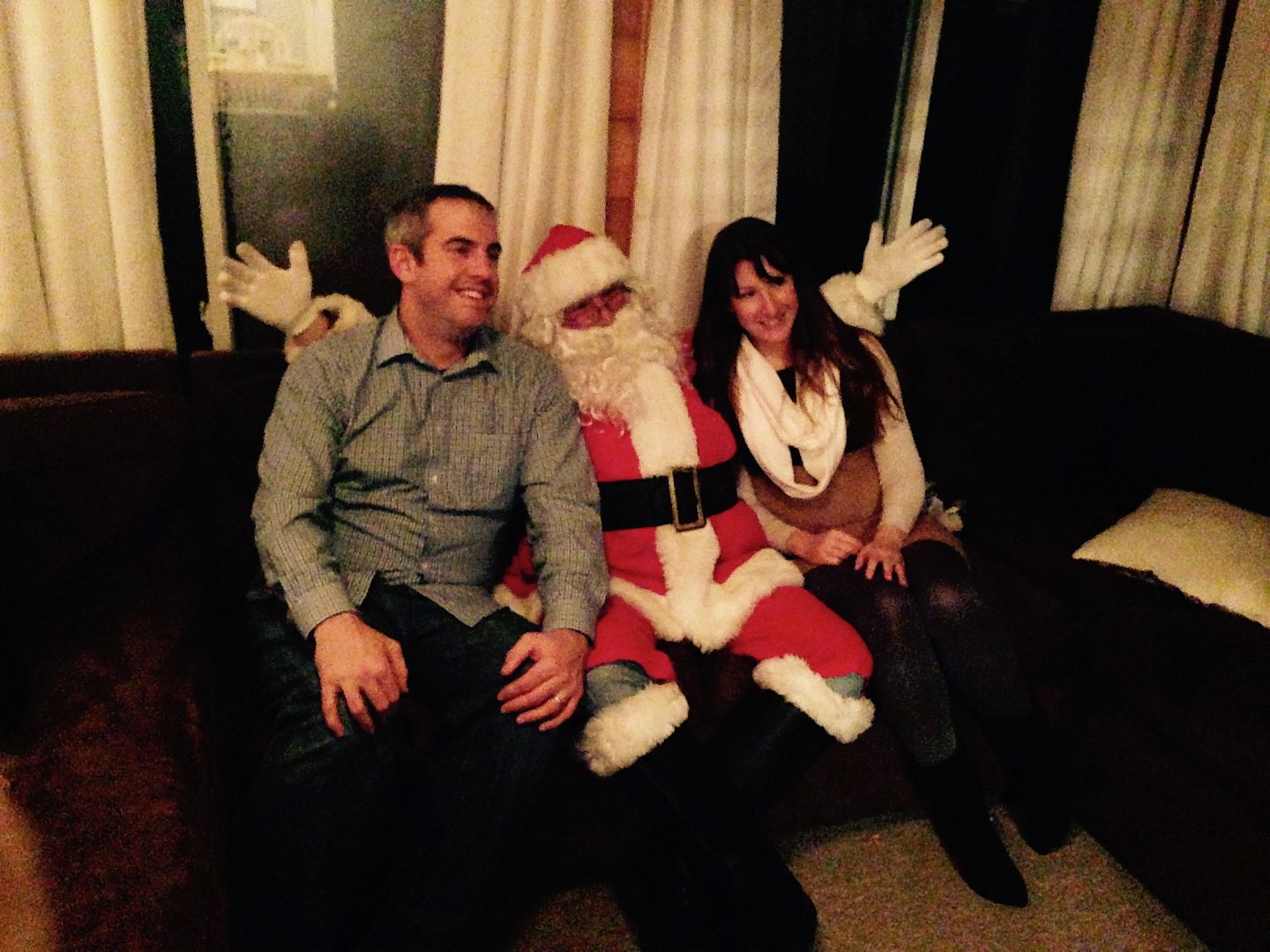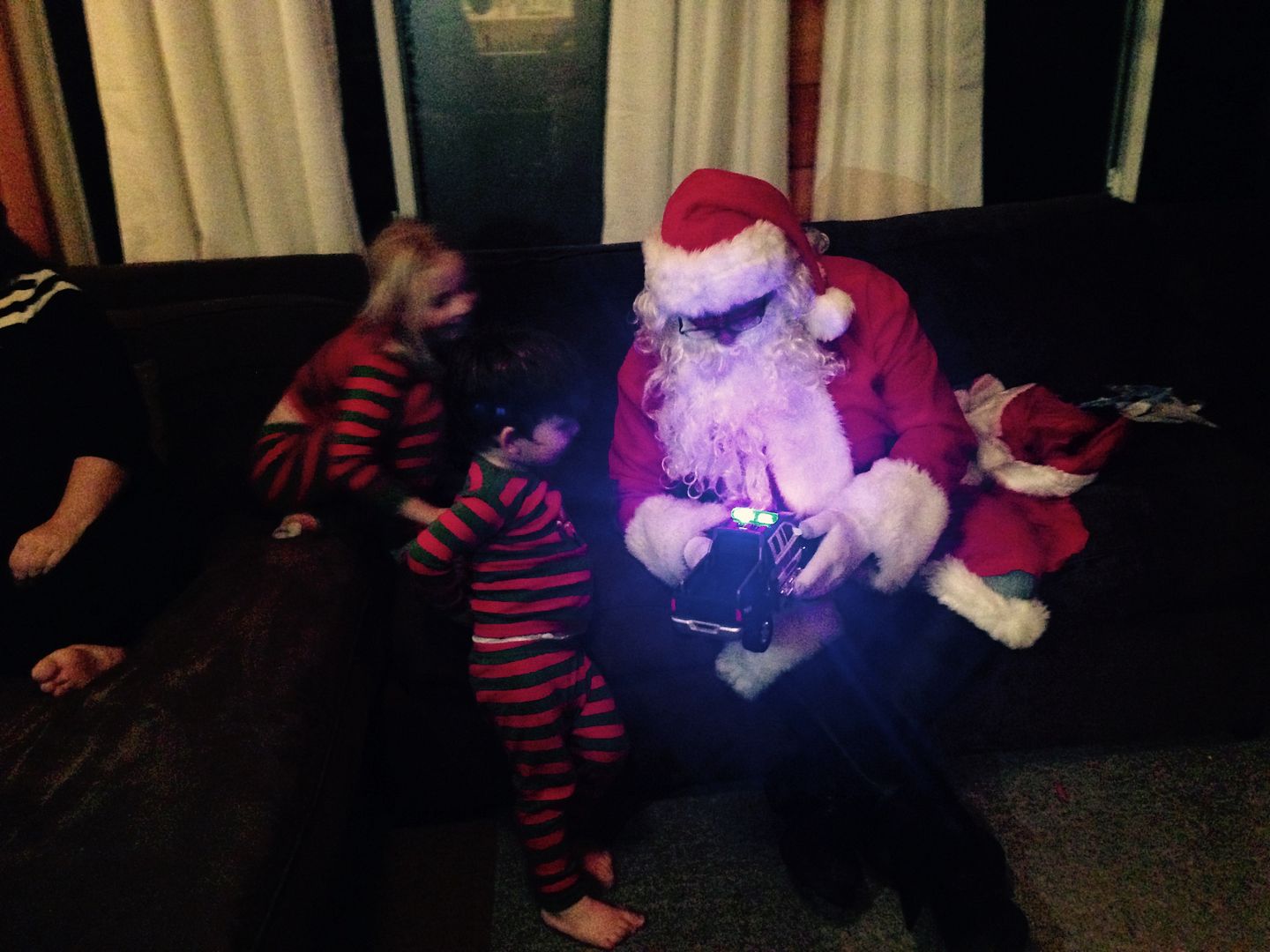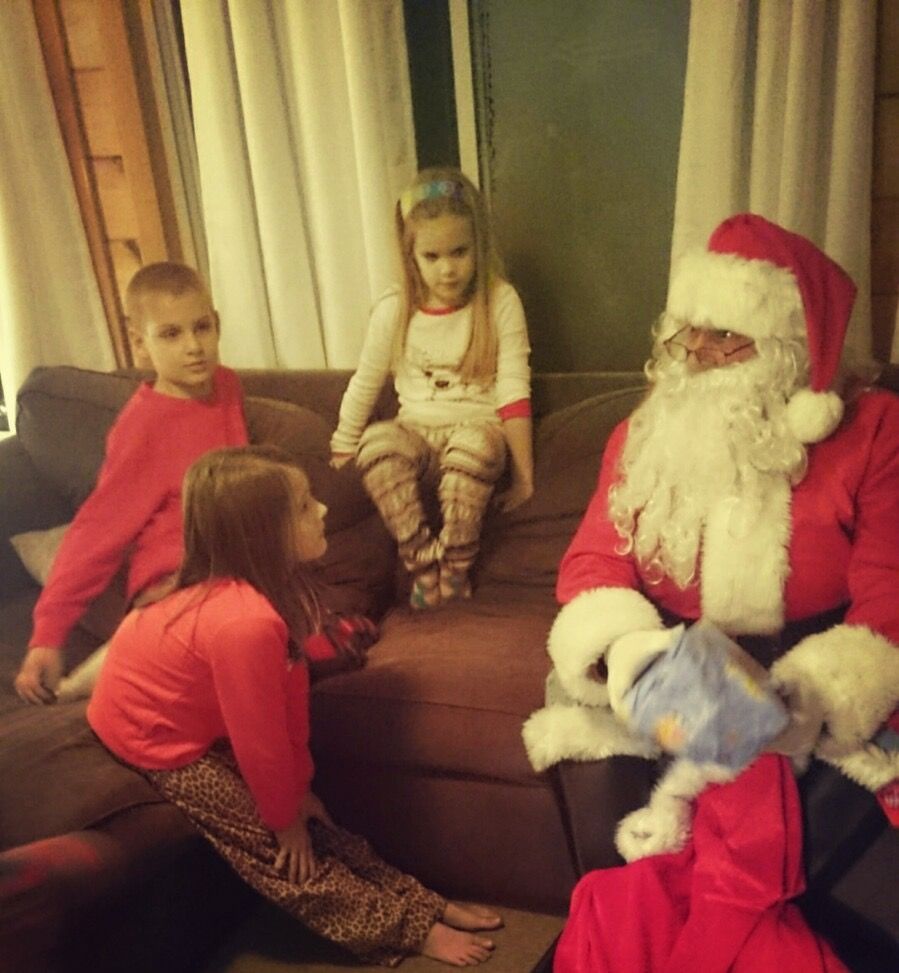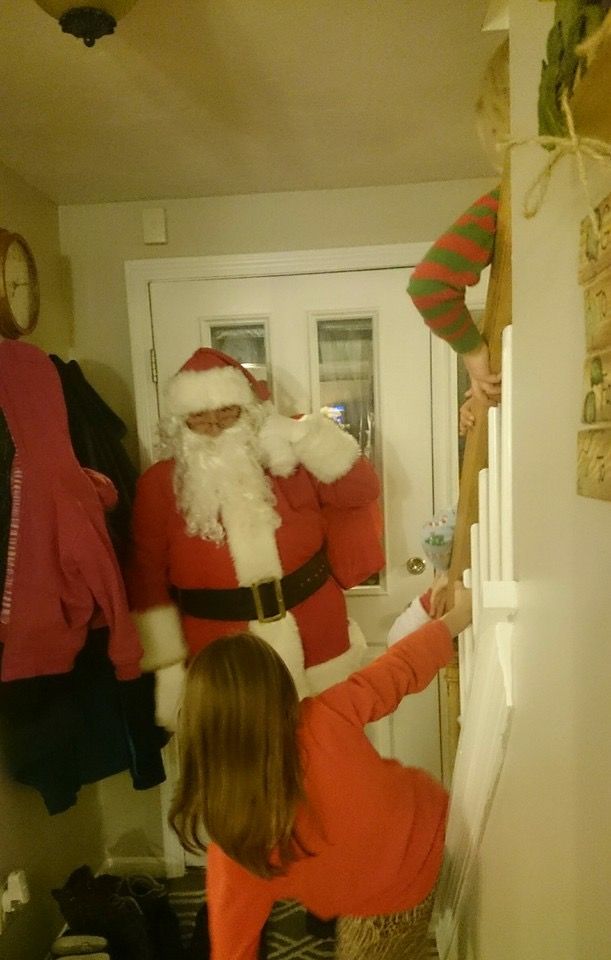 Christmas party 2015
from
andrea balcunas
on
Vimeo
.