We took a Sunday to go apple picking in September, and right now as I type this we have two weeks left in October and I am finally getting around to this post. I have been having a real hard time keeping up with everything. I don't even feel that I have a ton going on, but maybe I do? Just paperwork and bills and our family calendar alone takes up so much time and then add everything else in life and I will admit, it can feel overwhelming at times. I have been thinking a lot about how to cut back and simplify- from the "things" we have, the bills we pay for but don't really need or even use, the activities that fill up our calendar, and then adding more down time with family and really slowing down. This is a constant work in progress for me (for everyone maybe?), but I don't want to live so rushed with a million things going on anymore. So right now, it's 8:30pm, the girls are asleep, Josh isn't feeling so great so he is up in bed, and I am curled up on the couch in the living room with the t.v. on in the background catching up on some posts.
Now, on to apple picking :)
We have been going to Tougas every year (for the most part) for apple picking (and strawberry picking). It was crowded, really, really crowded, but we had a nice time together picking apples and then we headed over to the playground to let the girls play for a bit and took the girls over to see some of the animals.
Some photos from our day-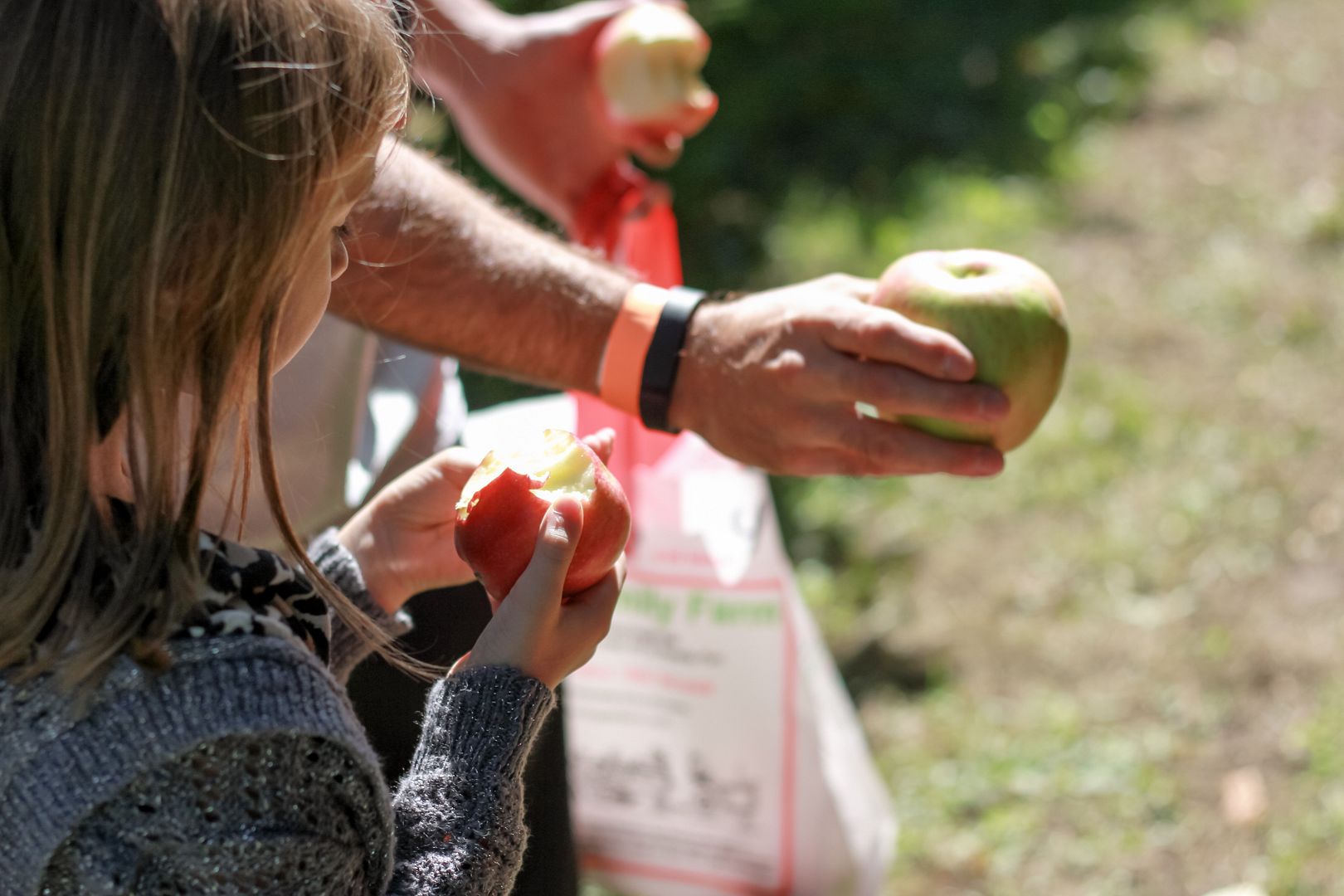 She ate many, many apples :)