Friday night, after we returned from Toys R Us to get Kennadie a new bike, the girls and I curled up on the couch for movie night with ice cream from Ronnies, and a "camp out" in the sun room.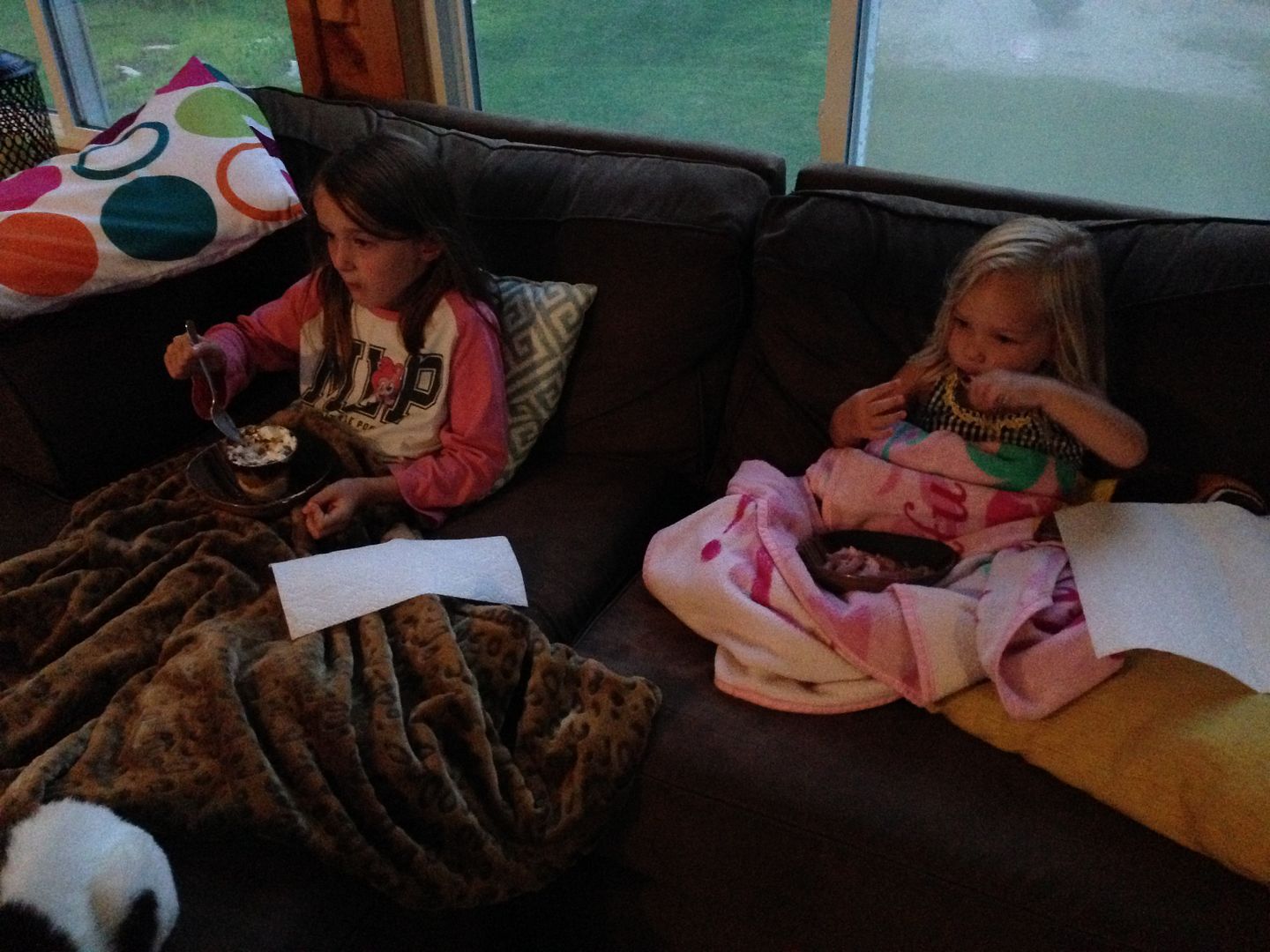 Our weekend was mixed with playing outside at home, having Josh's family over, and swimming and cooking out down at my parents' house.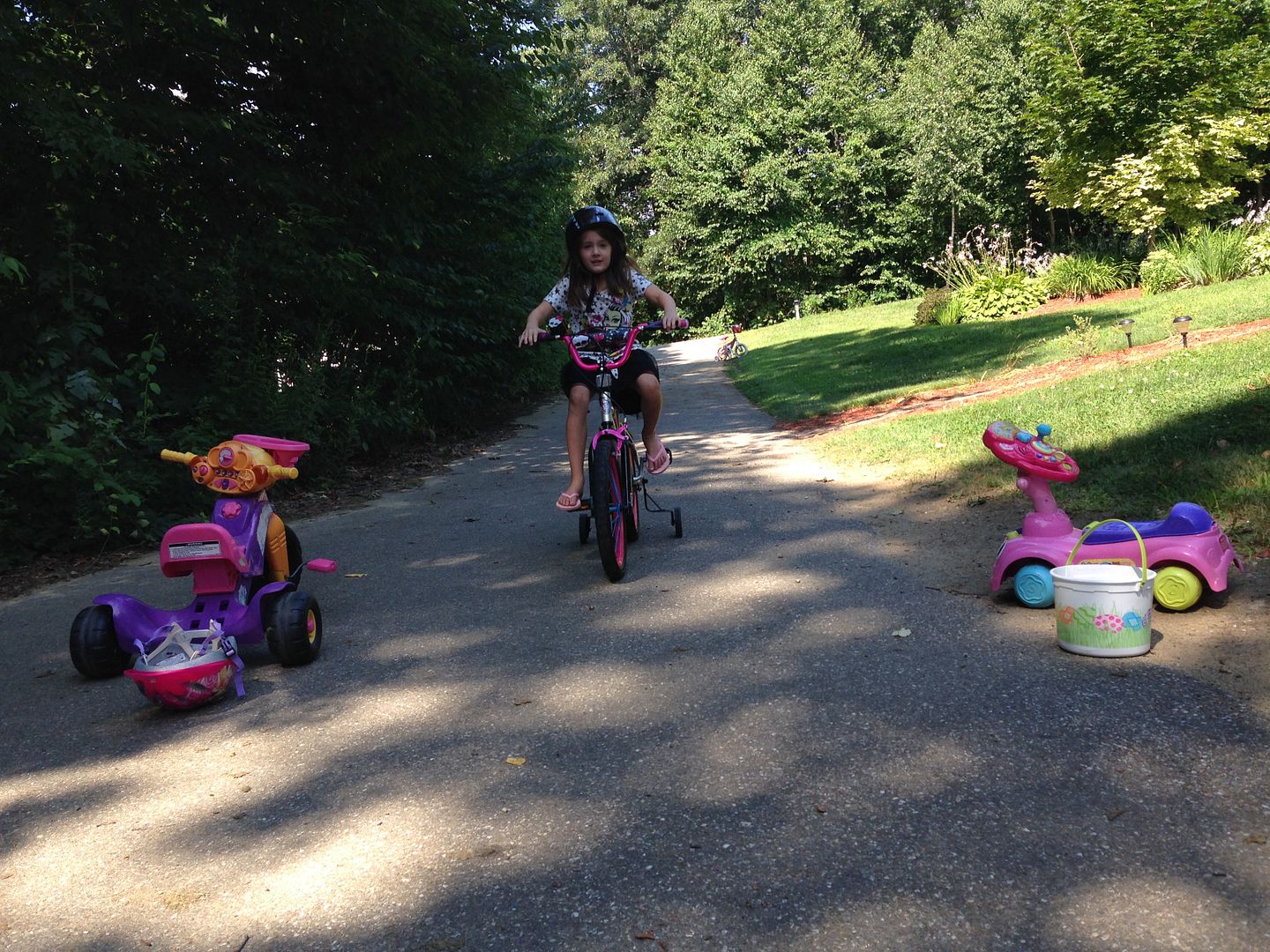 Nicole gets Kennadie's old bike since she has now outgrown it and Kennadie loves her new Monster High bike, especially since it comes with a speaker and she can play her favorite music through bluetooth while riding.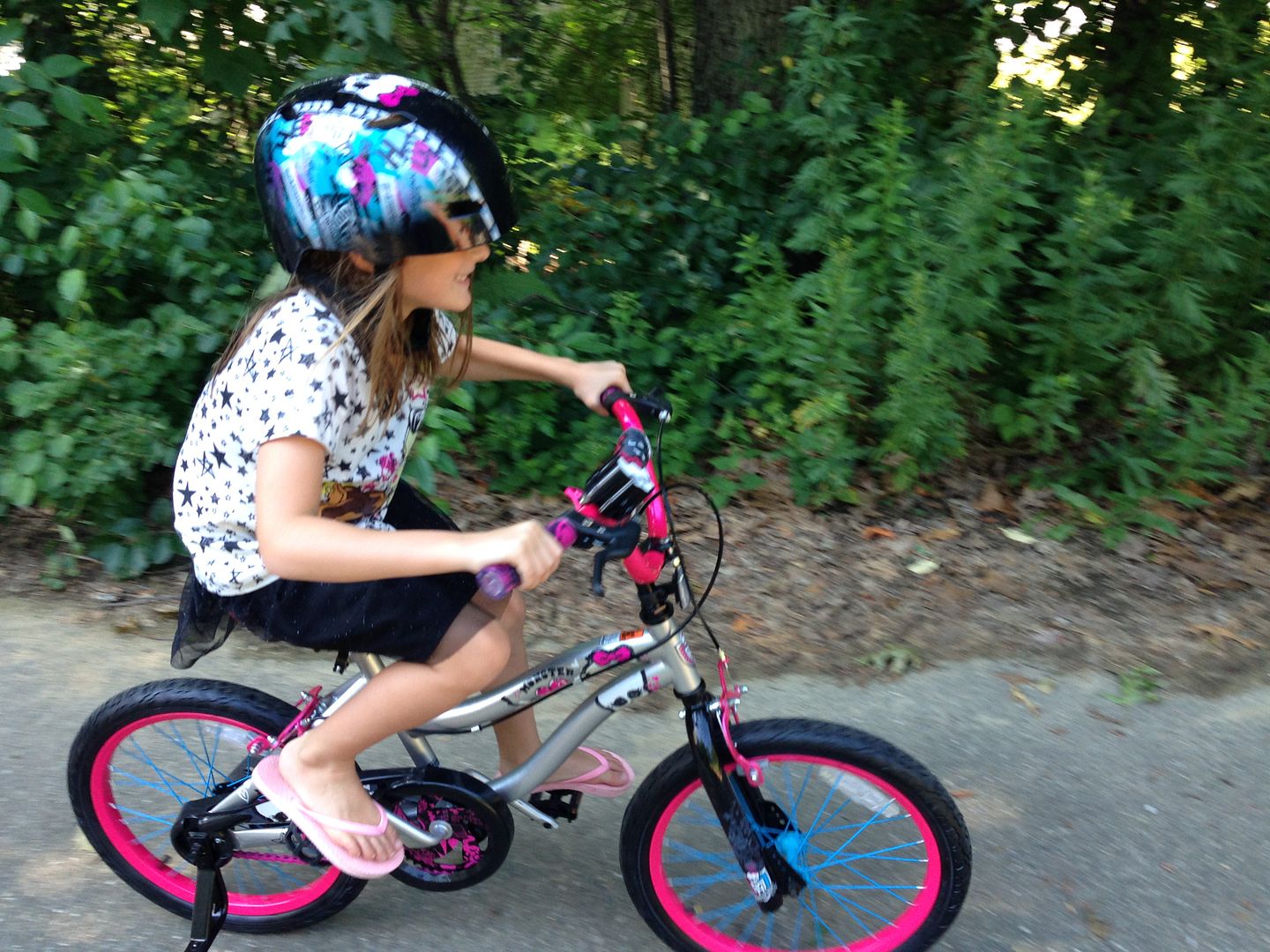 The girls enjoyed the wubble bubble all of the five times they actually got to play with it because it popped the other night...such a waste of money!
We ended our weekend with swimming and relaxing and cooking on the grill.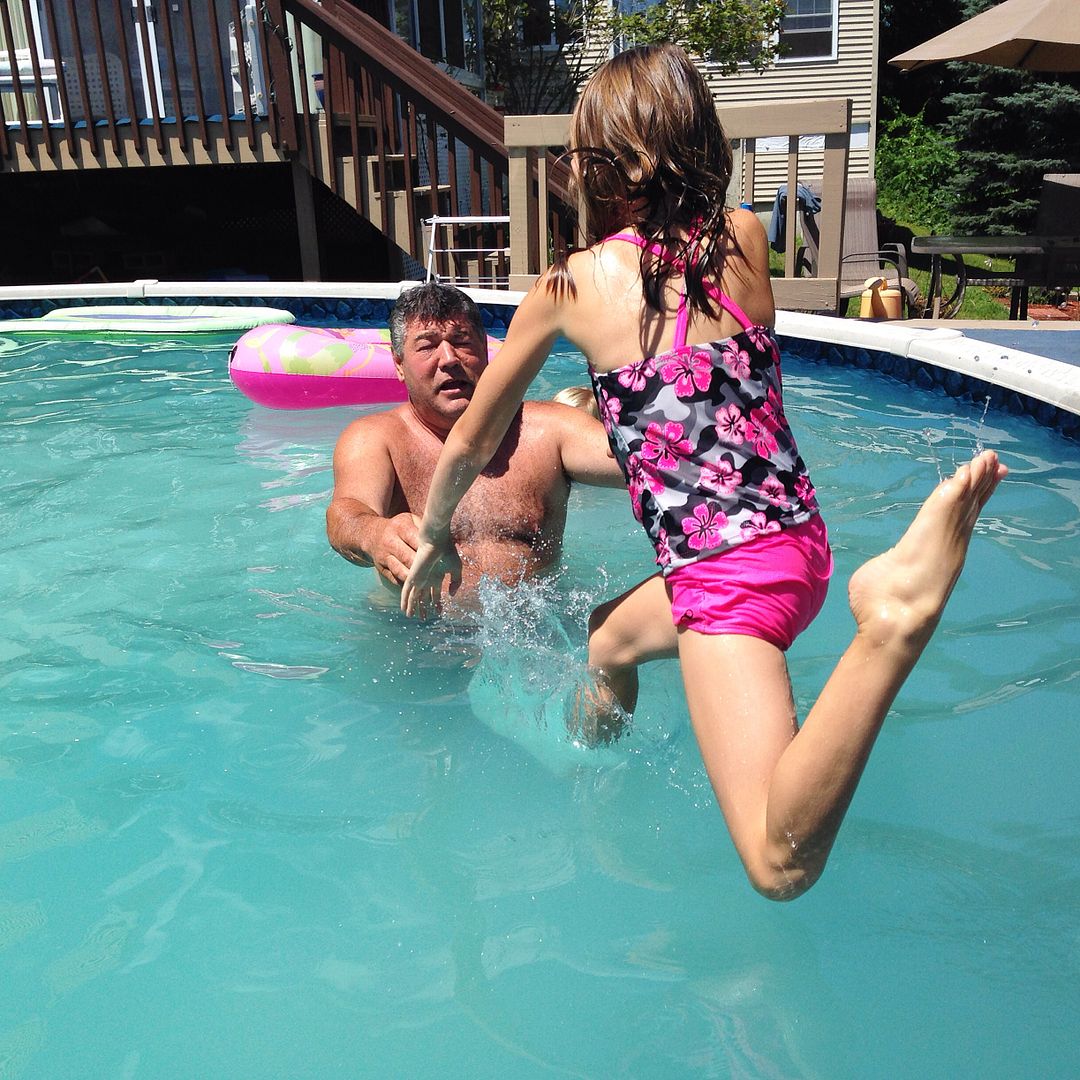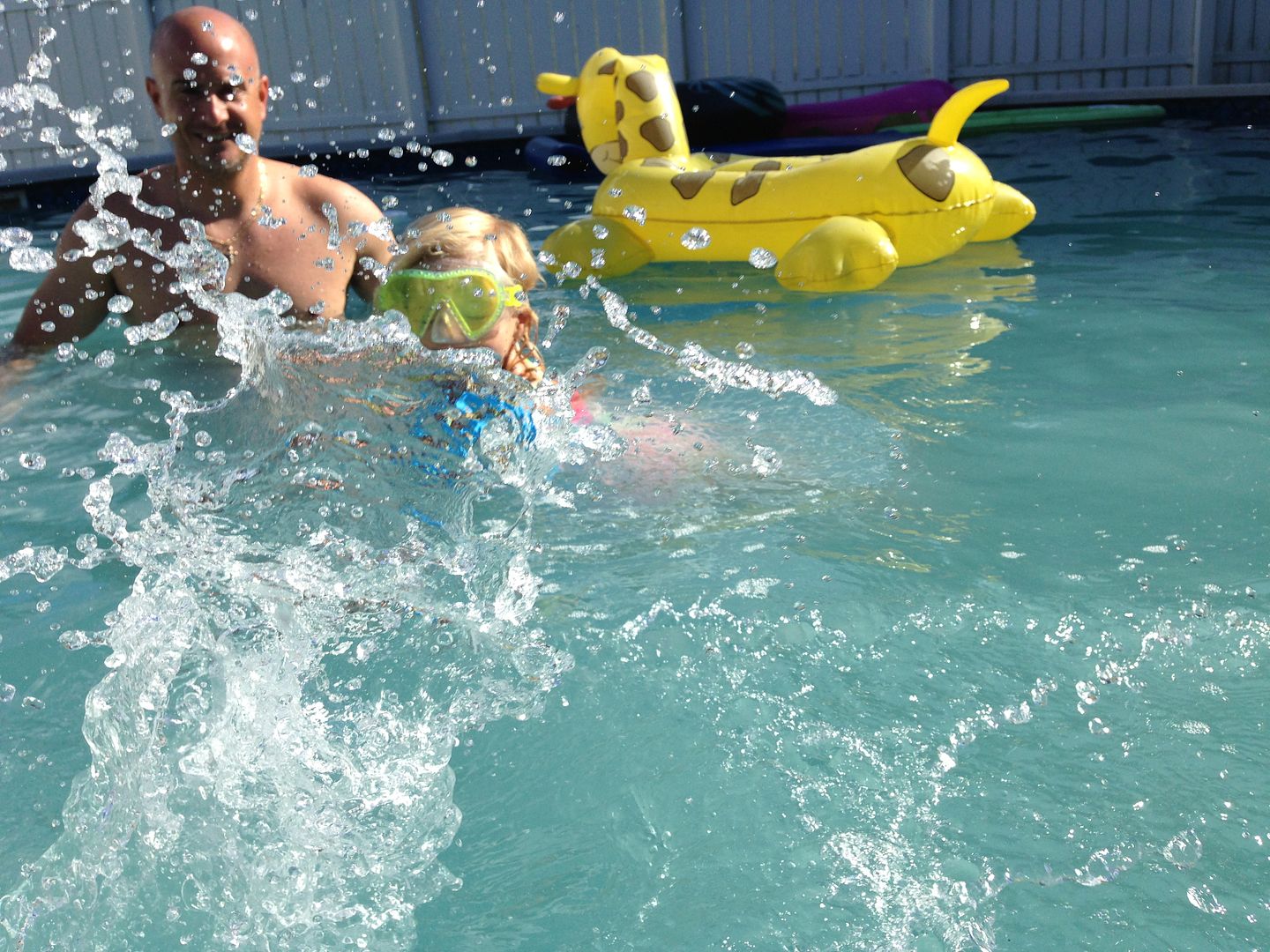 Happy Monday!