"The world is a book and those who do not travel read only one page." –
St. Augustine
I love that quote and I have been doing a lot of thinking about traveling lately. I have always loved to get out and away and experience new things and places and there really is so many places that I would love to see and experience one day. I believe traveling plays a part in who we are, who we become, and can change us for the better. It's definitely not always easy or cheap to travel, but I do realize the importance of experiencing different cultures, traveling on different roads, meeting new people, stepping outside of our little bubble that we live in.
I believe my passion to travel comes from Oma and Opa. They have been everywhere from Scotland to Germany to Canada to all 50 states right here. They took my mom and my uncle on cross country road trips when they were kids. We traveled to Niagara Falls, explored some of Canada, vacationed in Florida, and did a lot of camping in different states in New England with them as we were growing up. Now that I have kids of my own I also want to give them opportunities to see and experience as much as possible.
Some of the places I would love to go to someday-
Australia.
There seems to be SO many amazing and beautiful places to explore here and some of which I would love to see and do are drive on and explore Great Ocean Road, Whitehaven beach on Whitsunday Island, the Great Barrier Reef, seeing the different animals, plants, and rainforests, and explore Karijini National Park.
Bora Bora.
I would love to see this place with my own eyes- it looks incredibly beautiful. I have always wanted to stay in an overwater bungalow with a view of the mountains behind us and waking up to clear turquoise water each morning.
Arizona.
There seems to be so much to explore here such as the Grand Canyon, Antelope Canyon, and Havasu Falls. I would love to explore these beautiful places with my family one day.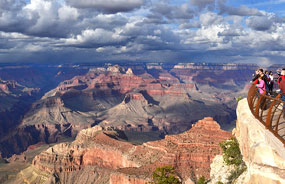 California.
My mom, sister, and my grandparents have been here many times and we have family that live here as well. Definitely a place I would love to travel to at least once. Some of the places I would love to visit include San Diego, Death Valley National Park, Sequia National Park, the Golden Gate Bridge, Julia Pfieffer Burns State Park, Redwood National Park, and San Francisco.
British Virgin Islands
. We had the opportunity to explore a few of these islands such as Jost Van Dyke, Peter Island, and Virgin Gorda a few years back and they are incredibly beautiful for sure. I still would love to see Sandy Cay and the Bubbly Pool on Jost. Next time we go these two spots are a must see for us!
Michigan
. I would love to take a week or two and explore as much of Michigan as possible. From Lake Michigan to the dark sky park to the Sleeping Bear Dunes to Detroit to Petoskey to Marquette there definitely seems like there is so much to see here.
Tennessee
. I have family that lives here and I am determined to get down there to visit one day, hopefully sooner than later! Obviously I would love to see Nashville, but Chattanooga, the Smoky Mountains, and Memphis all look like such great places to check out as well.
Florida
. Even though we have been to Florida numerous times I have never been to the Everglades, Sanibel Island, or Ichetucknee Springs State Park- all of which I would love to go next time we are here.
South Carolina
. Myrtle Beach and Charleston are on my list of places I would love to go. South Carolina seems like a super family friendly place to vacation with tons of activities to choose from and would be a great place to spend a week in the summer.
Greek Islands
. Santorini, Kefallonia, and Crete all look incredibly gorgeous. This is a must go to place for me at least once in my life. These islands are breathtaking. I would love to travel here for a few weeks with Josh.
Oregon
. I would love to make Oregon one of our next trips and would love to go here in the fall. Maybe next year?! Hells Canyon, all of the different farms, the sea lion cave, Oneonta Gorge...the list goes on. Oregon seems like it has a really different vibe than in Massachusetts and it looks beautiful with all sorts of different places to see and things to do.
Fiji.
There is something about Fiji that has always captivated me. Fiji has been on my list forever. Bouma waterfalls, snorkeling, white beaches, day trips, learning about the culture...I have to get here one day!