That title pretty much sums up our week.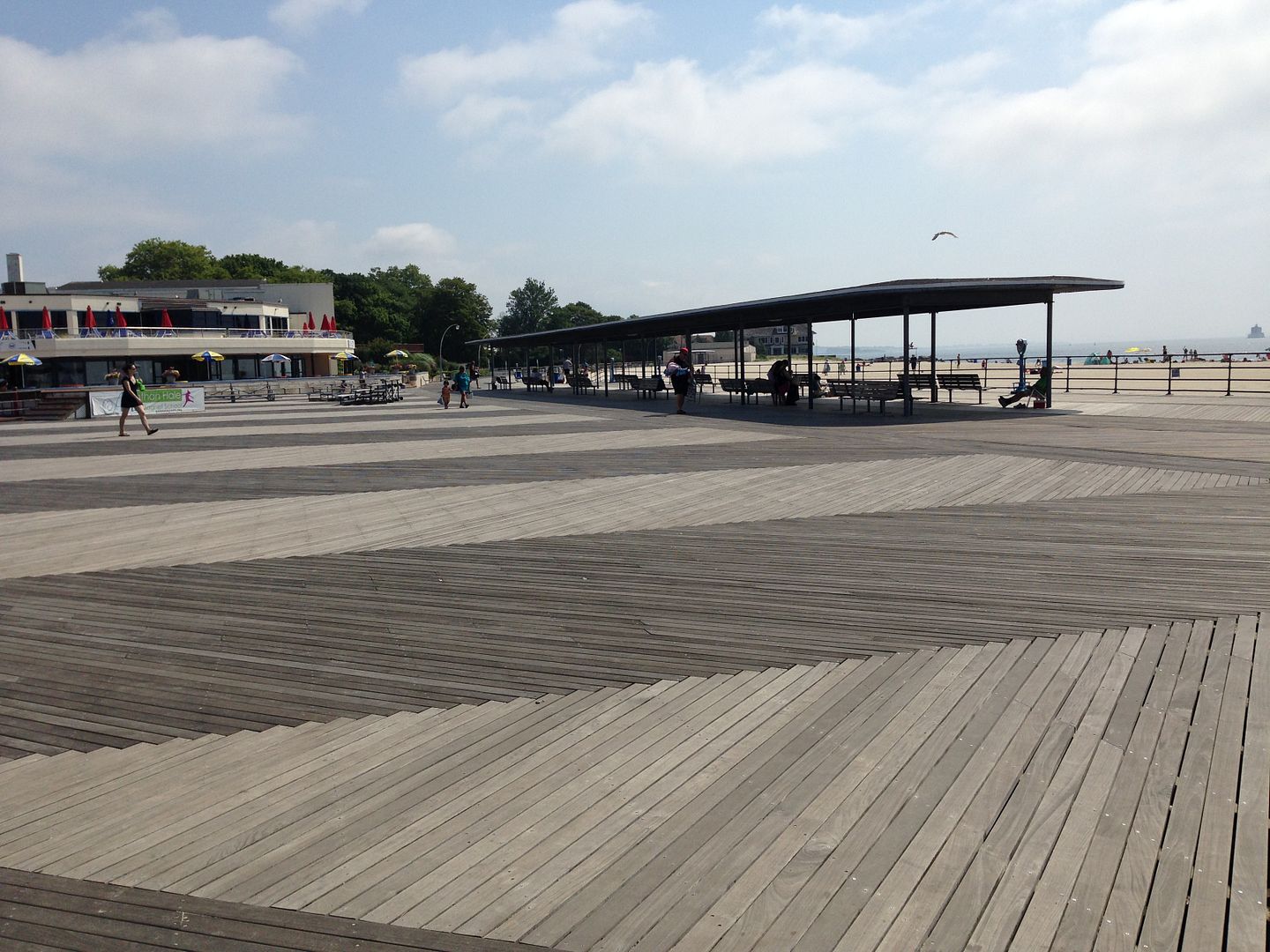 Of course we had trash to take out, dog poop to pick up in the yard, dinner that needed to be made, a house that seems to never stay completely clean, errands to run, groceries to get, two really good tantrums from Nicole (because she is two and likes to test me), and getting over our post-vacation blues, but I've enjoyed my girls tremendously this week.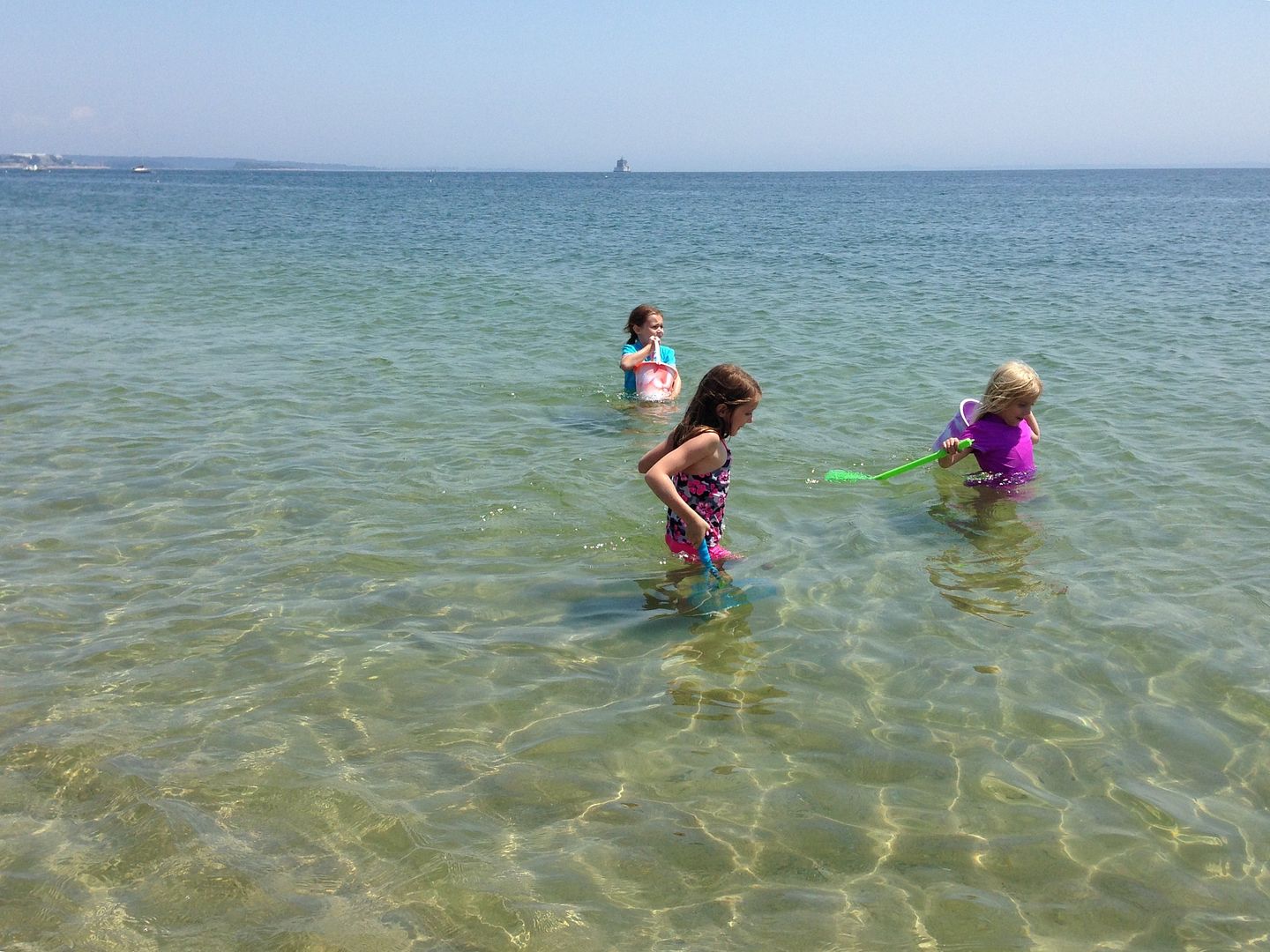 Tuesday morning we packed up the van with towels, our beach blanket, a cooler full of waters, snacks, and lunch, and our bag of beach toys and met Erin and Amy down at the ocean.
Everything about the ocean is picturesque to me- colorful umbrellas that line the beach, blues and greens that make up the ocean water, white sand, lush green trees, and a deep blue sky with a few puffy white clouds here and there.
We stopped to play in the clay-like sand and catch crabs during low tide.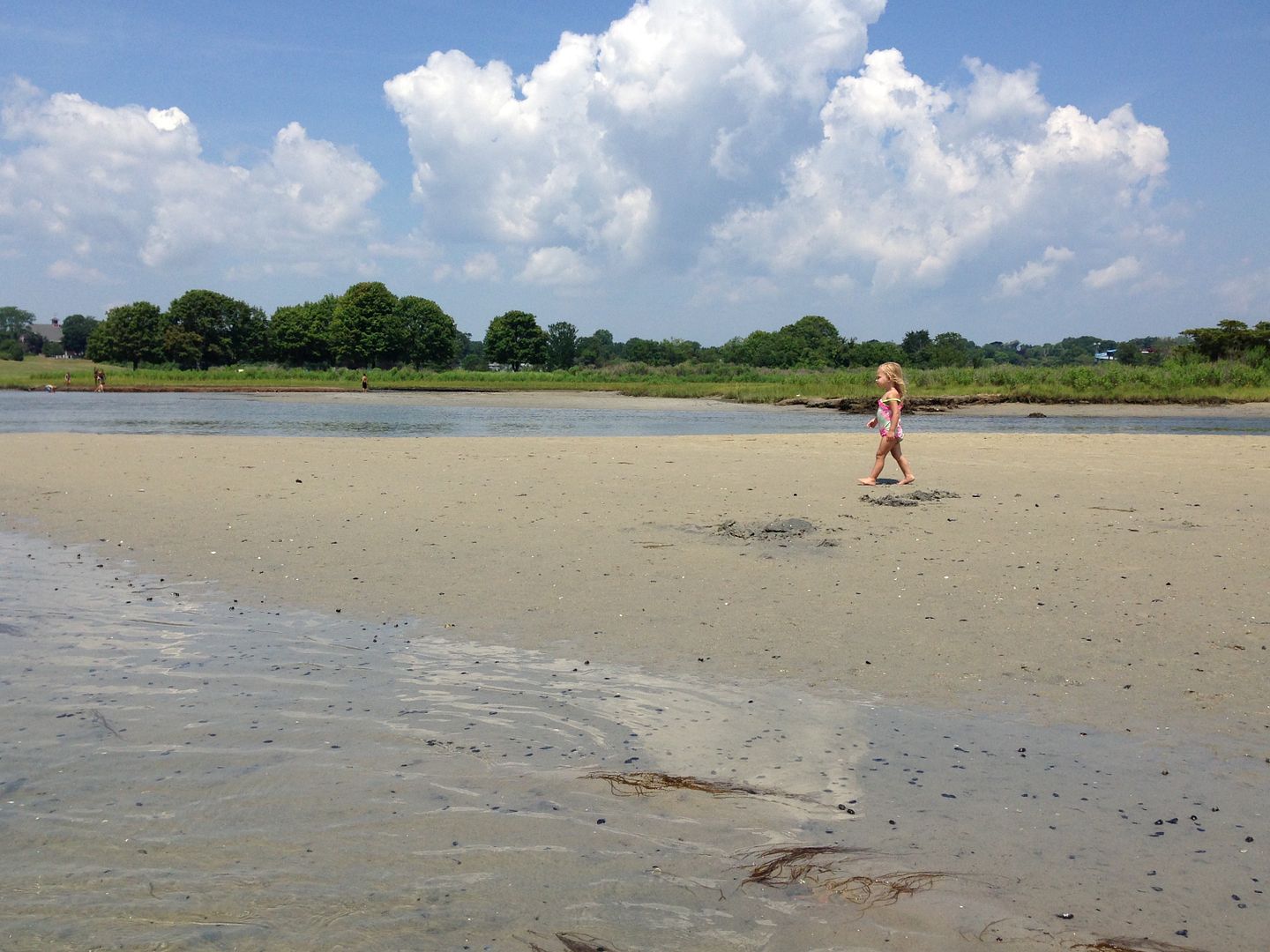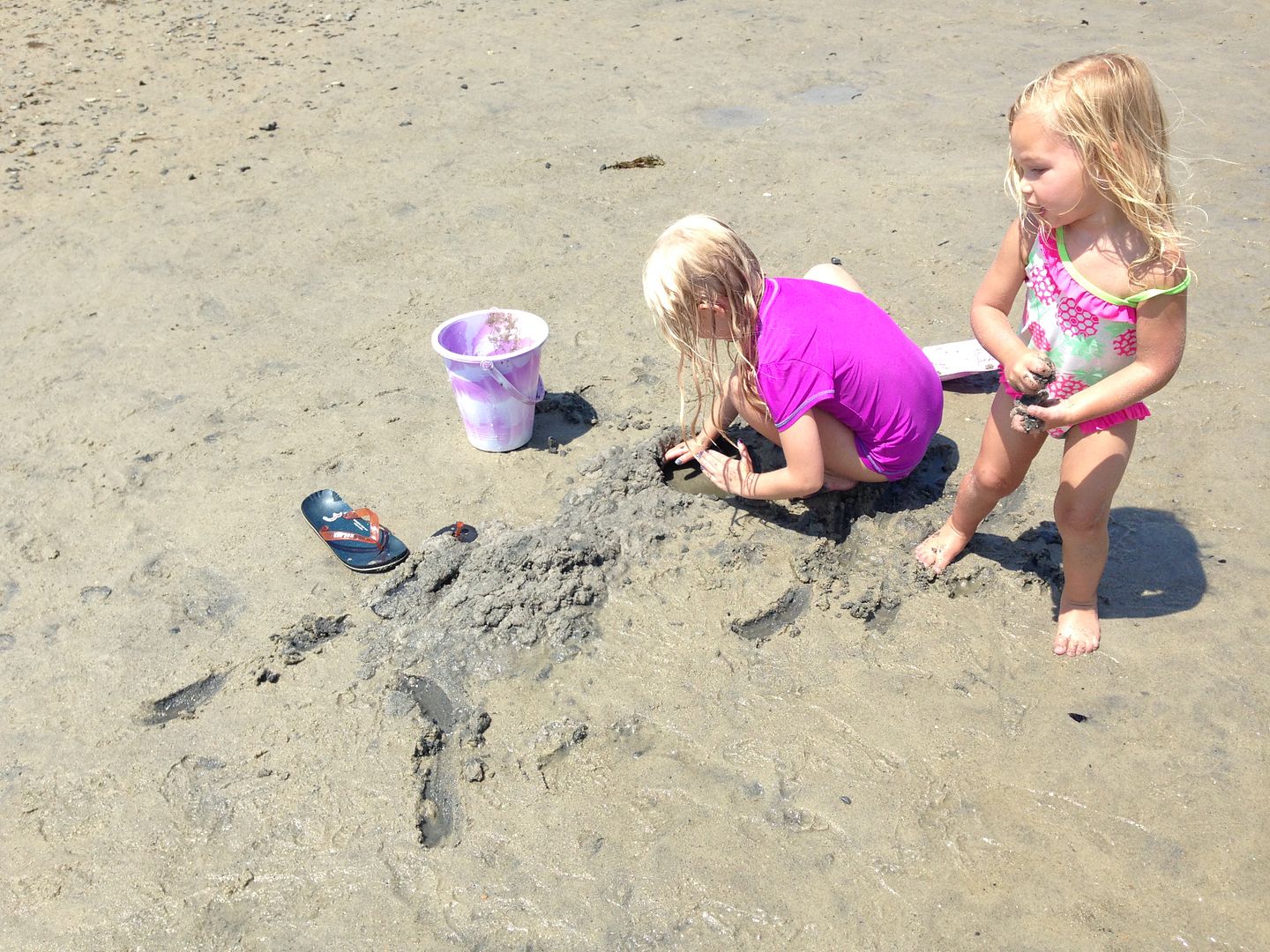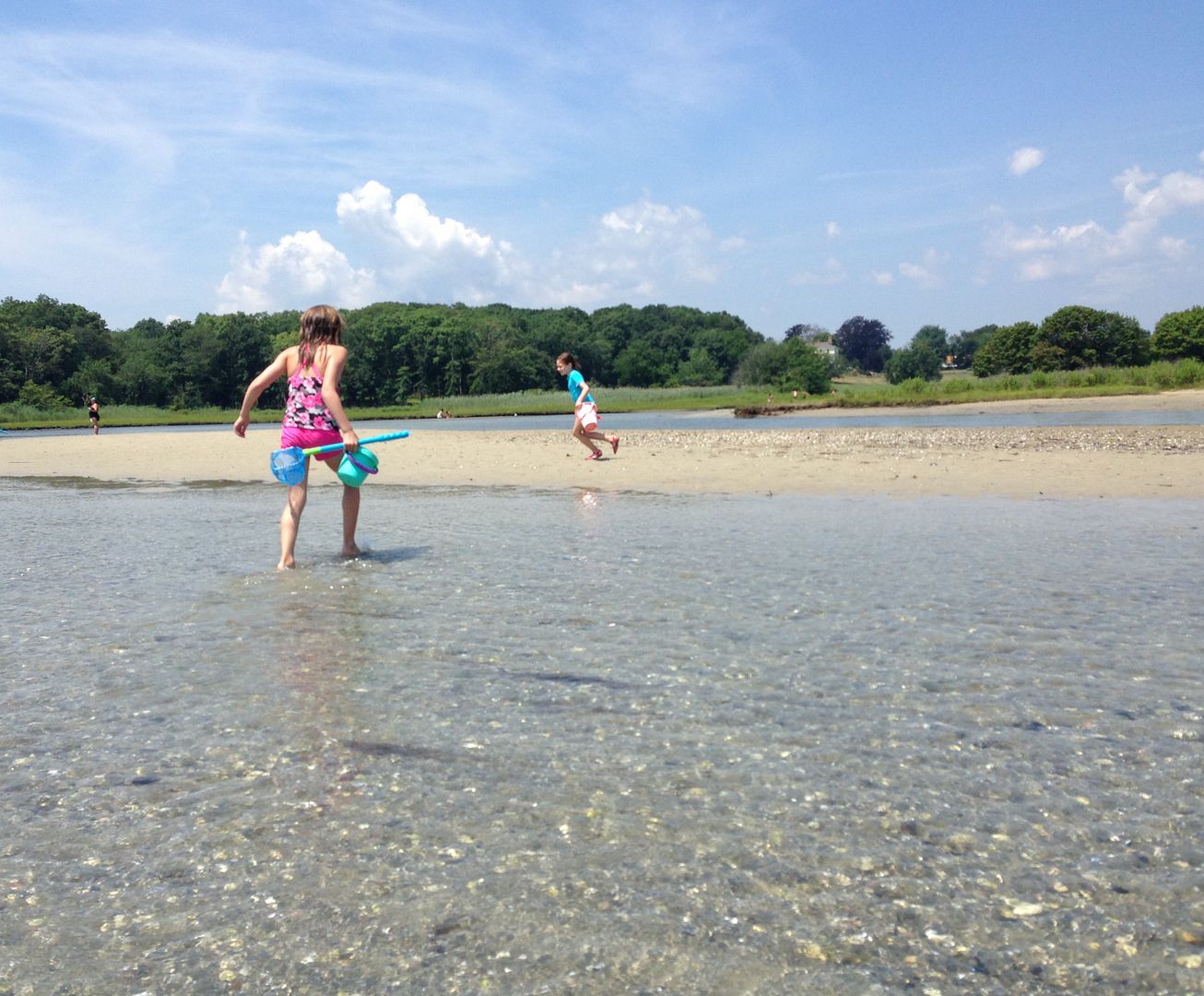 I stopped to take in the view...
And for a few pictures with my girls.
We walked through the path that leads to the other, more secluded side of the beach to let the kids swim in the water (which seemed much warmer over on this side) and watched the bigger girls all play marco polo as they swam around.
Once we got home everything changed and Nicole threw her biggest tantrum yet. She wanted to watch Bubble Guppies but I had other plans- like eat dinner with the girls and get them in the bath. She melted down from there and tested me hard. I was soaked from her splashing and not cooperating while I tried to wash her up in the tub. Swear words went through my head and I couldn't get her fed, bathed, and in bed fast enough, but I look back now and see maybe I should have just let her relax and watch that damn show. We had been out in the sun and at the beach all day and I kept them going when we got home; she was tired and probably needed to chill out for a few. The good thing about this parenting thing though is that we get to try again tomorrow. I get to learn from what I have done right or wrong or could have done differently or better. I apologize, they apologize, and I let my girls know no one is perfect and we all make mistakes.
*****
The rest of the week was a breeze in parenting. The girls had their six month dentist appointment and Nicole blew us all away by how well she cooperated with the dentist. She watched Kennadie first and then was all proud of herself when it was her turn, telling everyone that she was a "big girl now" and climbed up in that blue chair and rocked her appointment. I have always let Kennadie pick something special after a dentist or doctor appointment (once Nicole is old enough she will get a say in this as well) and on Wednesday Kennadie chose McDonalds for chicken nuggets and a milkshake. We spent the rest of our week doing fun activities like going to the playground and spending a good chunk of time at the library picking out prizes for summer reading, making crafts, and choosing new cd's and books for the week.
And we ended our week on Friday by spending a few hours down at the lake playing in the water, building sandcastles, eating lunch and snacks on the blanket, trying to catch fish, the girls showing me all of their new "tricks" that they can do in the water, playing tag while swimming, and blowing bubbles.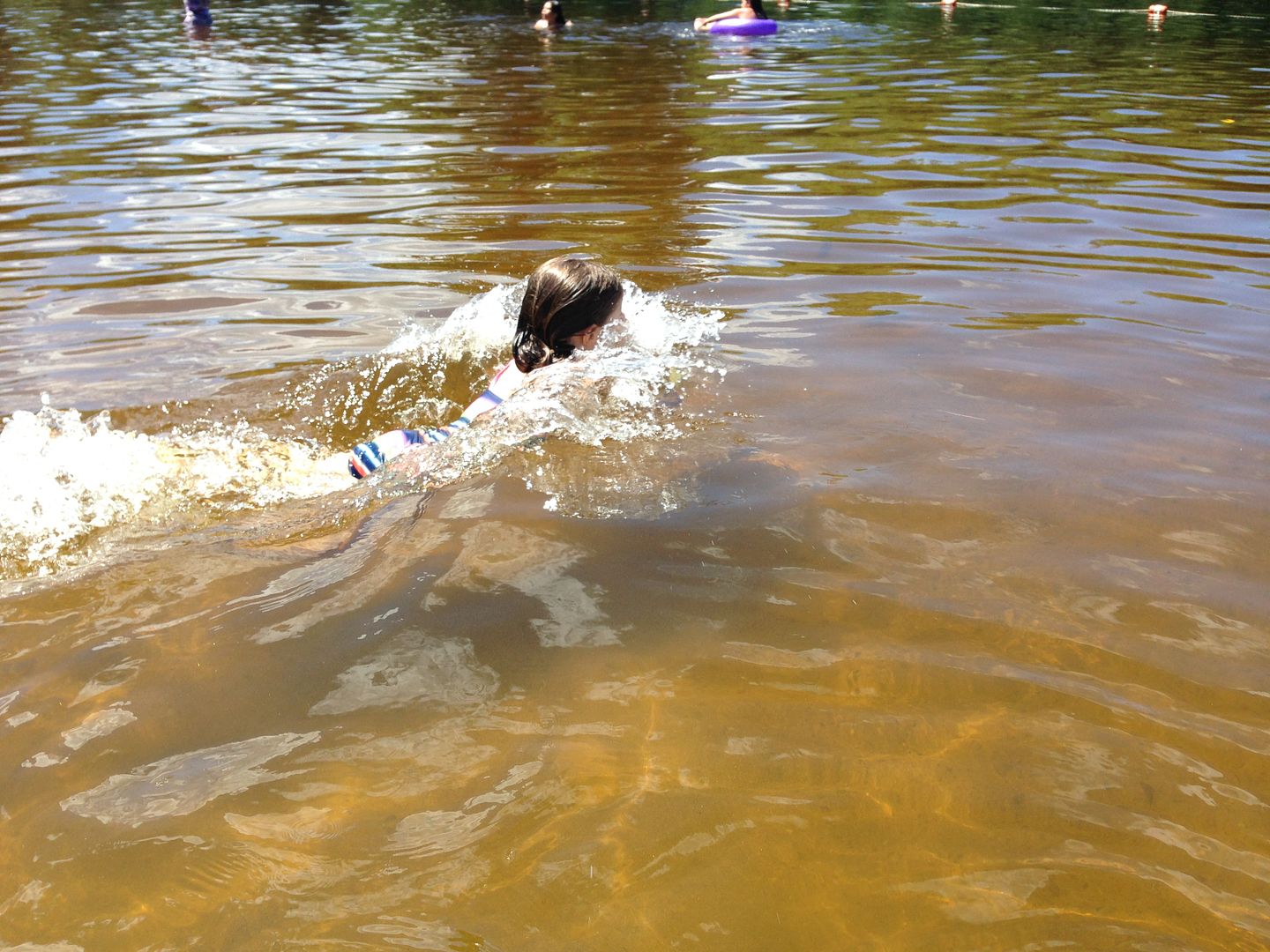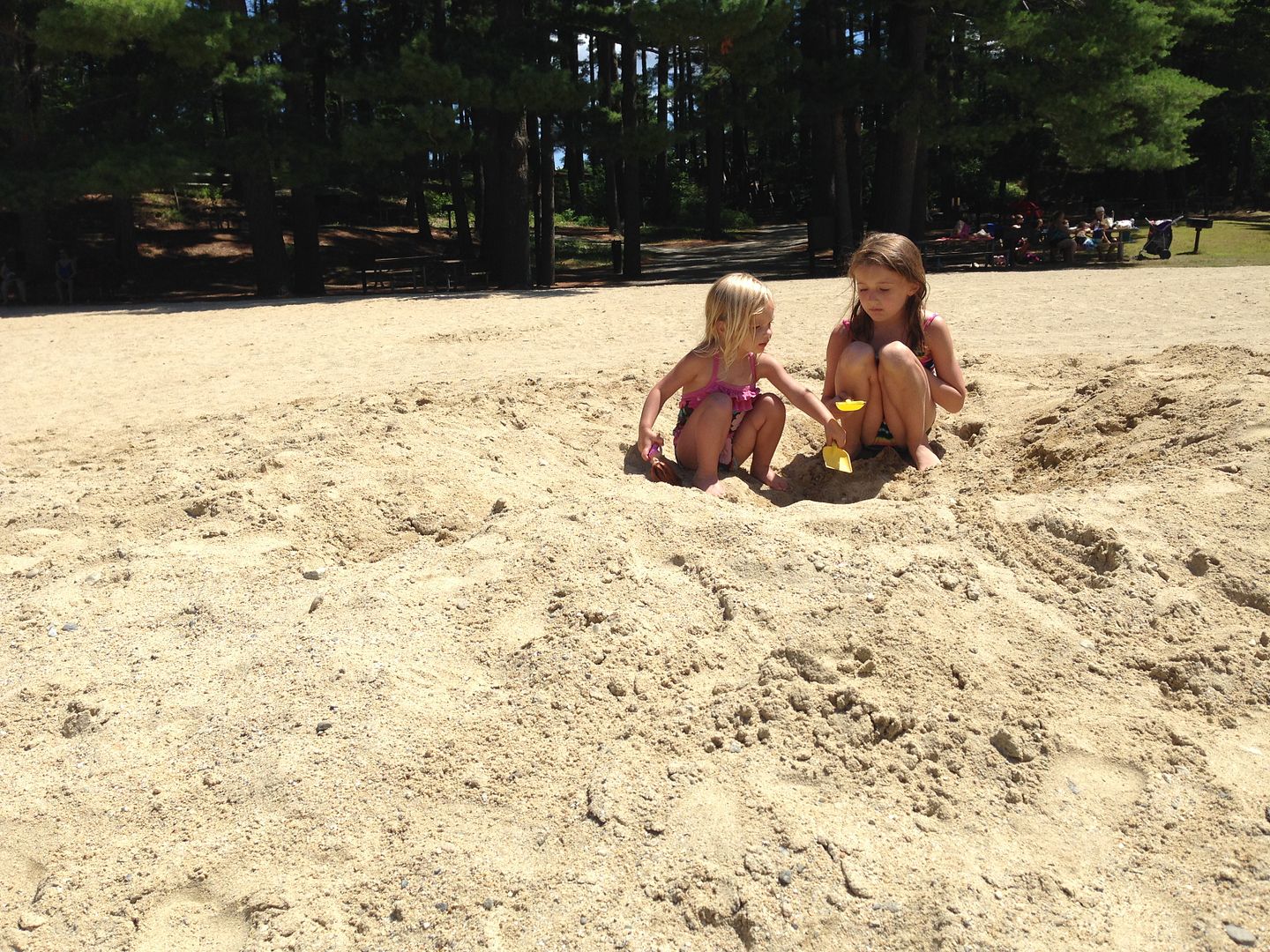 At one point Kennadie swam away and Nicole would yell out to her "I need you, I need you!" until Kennadie came back, and then Nicole would hug her and try to kiss her and it was seriously the most adorable thing ever. Their relationship just proves how it doesn't matter if they aren't biologically related- what they share is so special and real and it amazes me how close they are and the special bond they share and I hope that it only gets stronger as they get older.
Looking forward to this weekend!