I always like to be doing something, going somewhere, trying something new. Josh likes to do different things and go different places, but he is also somewhat more of a homebody than I am so I was a little surprised when he mentioned taking Thursday and going to the ocean because we just got back from Maine. I am happiest at the ocean so of course I was up for it. We went to one of our favorite beaches around here and, for the next four hours we enjoyed nothing but water, sun, sand, and each others' company.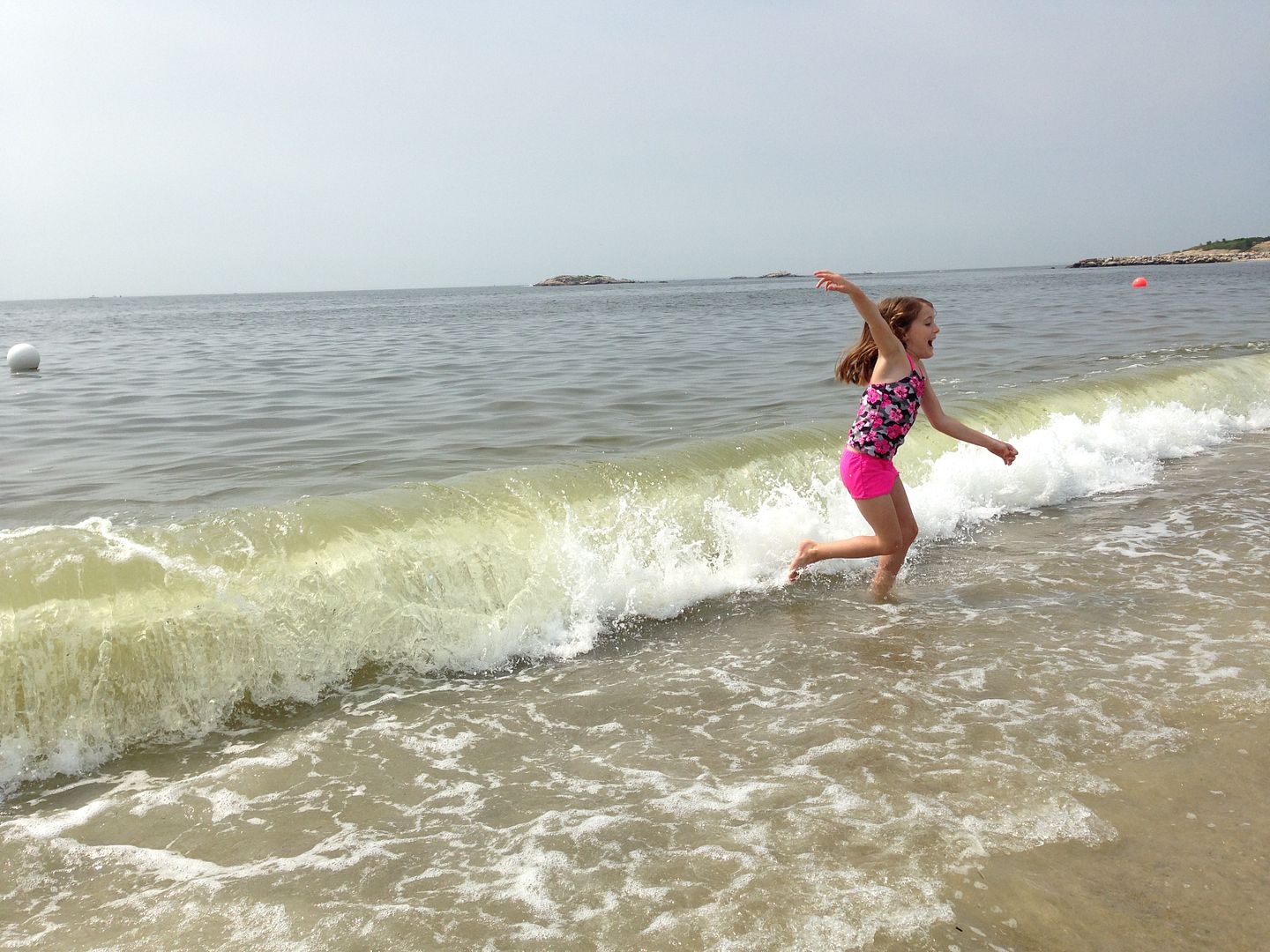 We arrived early so we got to enjoy the spray park and playground and a hidden beach area that is blanketed with pure white sand pretty much all to ourselves.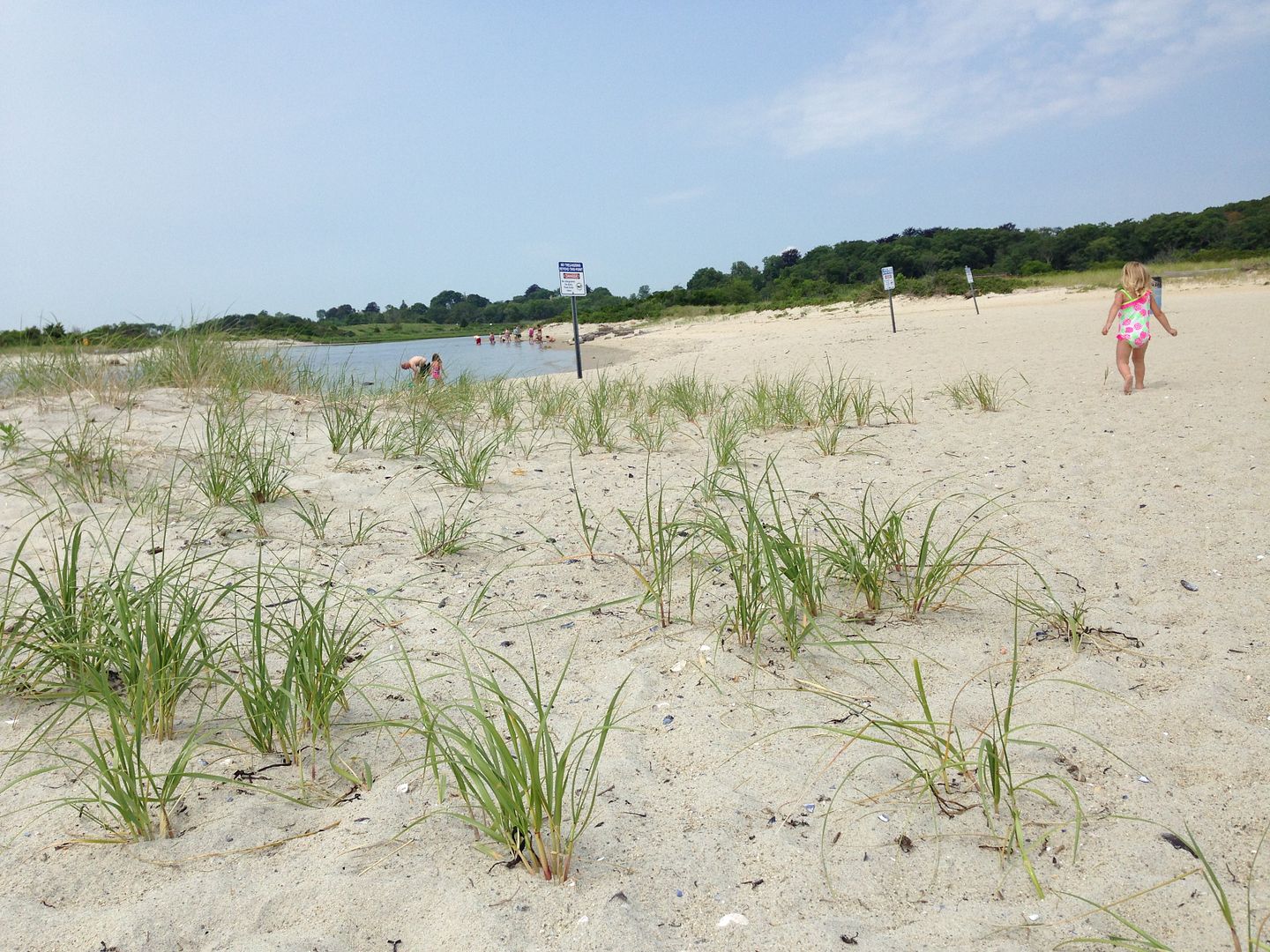 Josh and the girls caught crabs and carefully released them back into the water.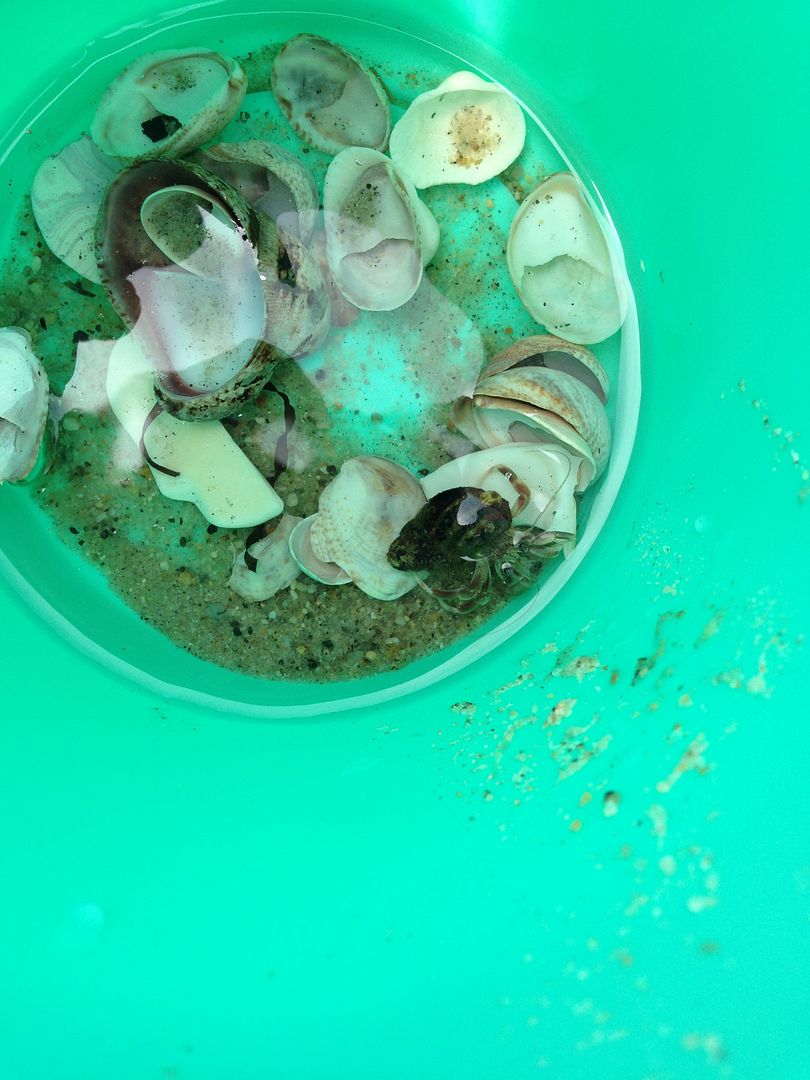 And we watched this stingray slowly glide by us in the clear water.
There is something so beautiful about flowers in the sand.
Kennadie loves the ocean water and the waves while Nicole is hesitant to go near the water if there are any waves, and she will whine for me to hold her up and run away back to where she feels safe on the sand. Both will dig in the sand and collect seashells and explore their surroundings. And I am happy being here, getting in the sand and playing with them or just watching them knowing that we are filling up their childhood with good memories and stories.