We are getting back into our normal routines again and the girls seemed to have wanted to test me today. Nicole has been whiny and telling me "no" all day and I'm feeling edgy and the day seemed long and I have one week left of school before my summer break and I can't seem to get motivated and Nicole has already woken up three times crying (which she never does) and it's only 9:30 at night.
I always have a hard time getting back into our normal routine after we take a trip or even after Josh has time off. So today, after grocery shopping, I forced myself to take the girls down to the lake even though plans with some friends fell through. And although it felt good being there, I couldn't help but wish Josh had been there with us.
Today was his first day back at work after a much needed and amazing ten days off, and I think we are all feeling blah and I can feel how it's affected all of our moods. Our normal, everyday during the week is busy (like most people)- full of appointments and laundry and cleaning and many nights Josh doesn't get home until they girls are about to go to bed (or sometimes already are in bed), and once the girls are asleep I use that time to do schoolwork so it doesn't leave much time during the week to spend together as a couple or a family. Last week was not only good for us as a family but also as a couple- feeling completely connected and present without worrying about working late or school or much at all, and the girls got used to waking up with him here and having breakfast all together and spending so much time with him.
*****
As we get back into our routines we are enjoying time outside, in pajamas of course.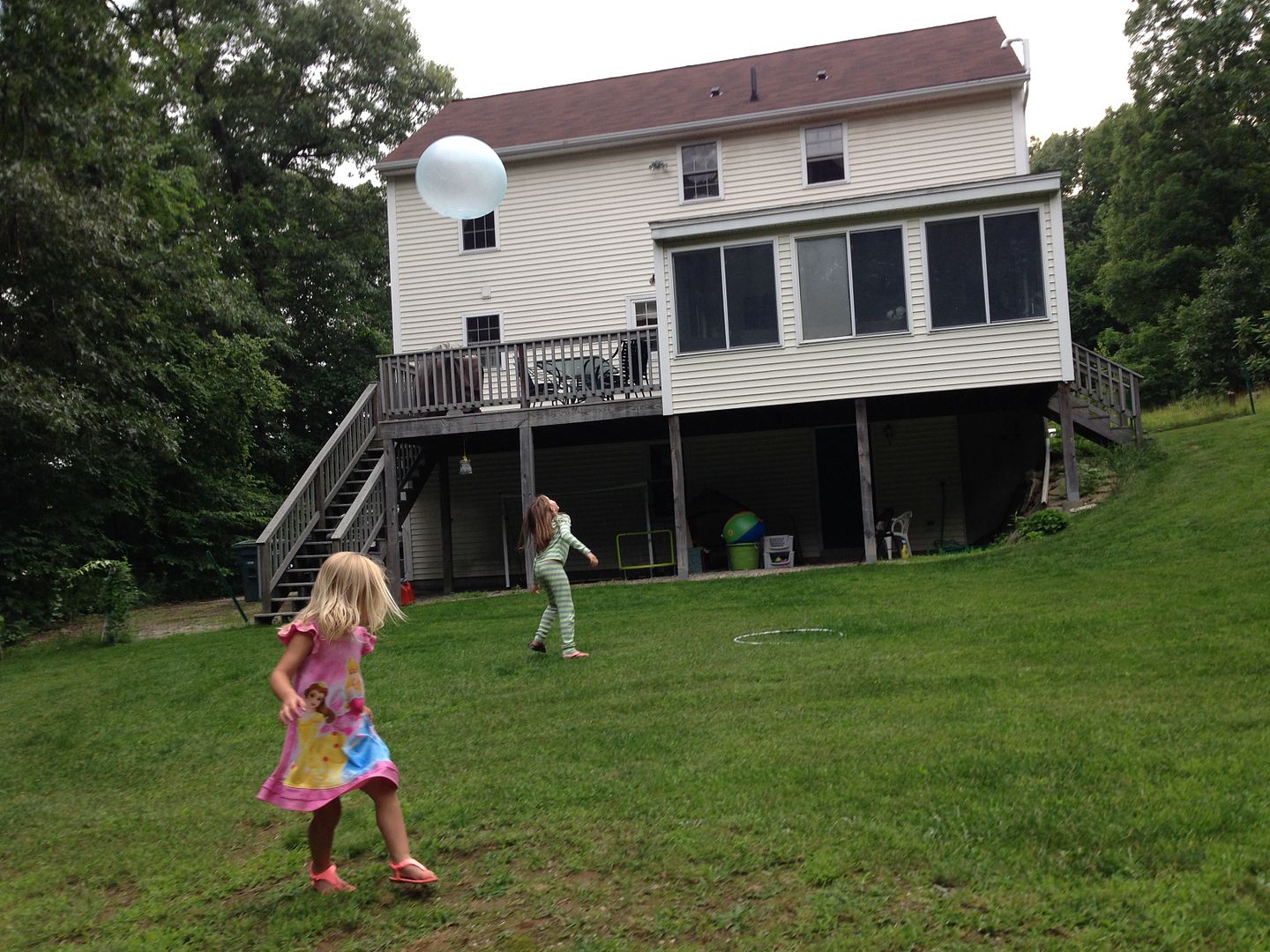 We are enjoying quiet down time with the girls inside as well and have learned to accept and love the fact that she will draw on her face every time she colors :)
We are enjoying our weekly swim lessons. I used the floaties on Nicole for the first time tonight at class and although she was hesitant to let go of me at first I eventually got her to, and I was so proud of her for "swimming" on her own without my help. I could tell she was super proud of herself too.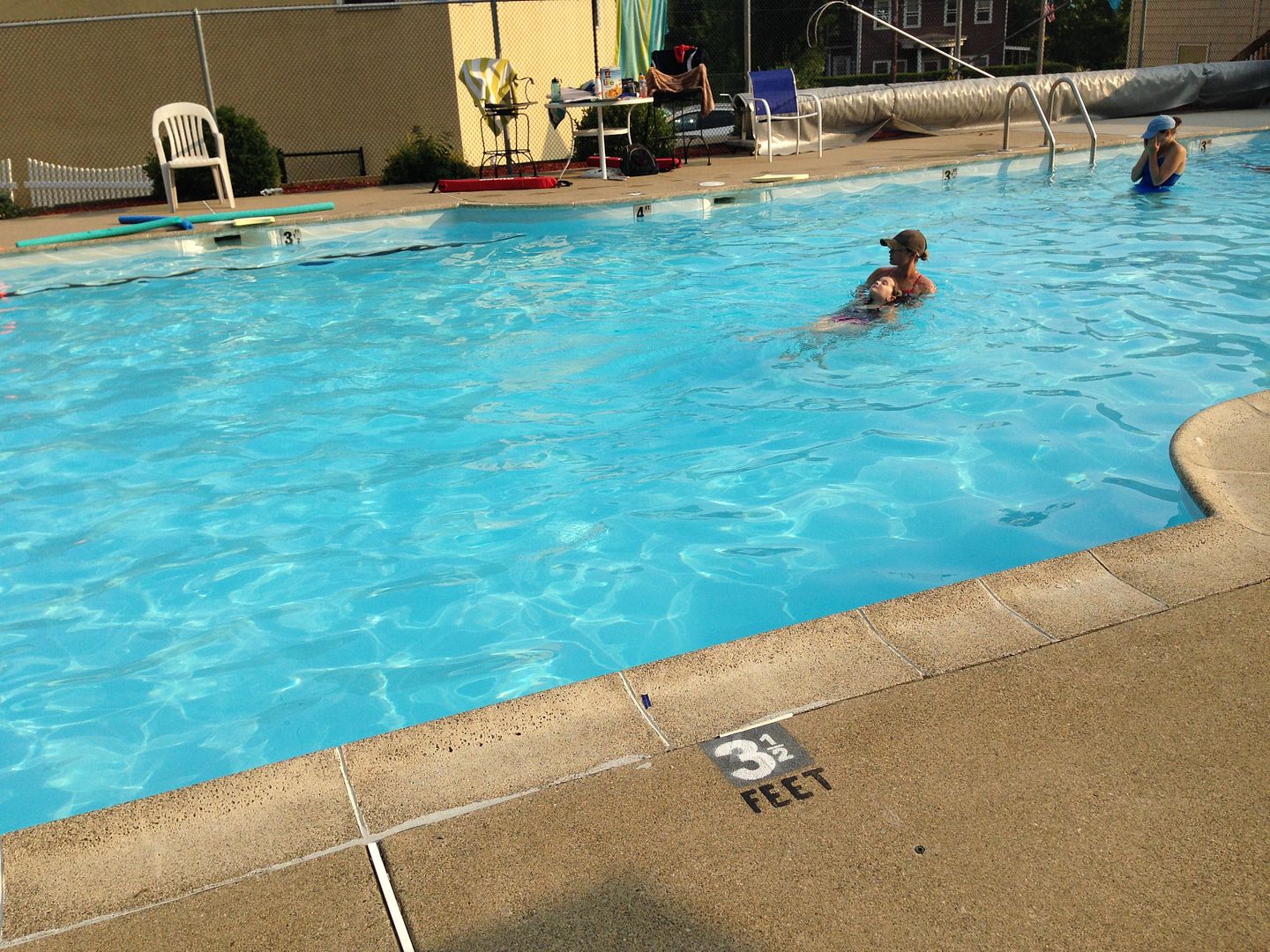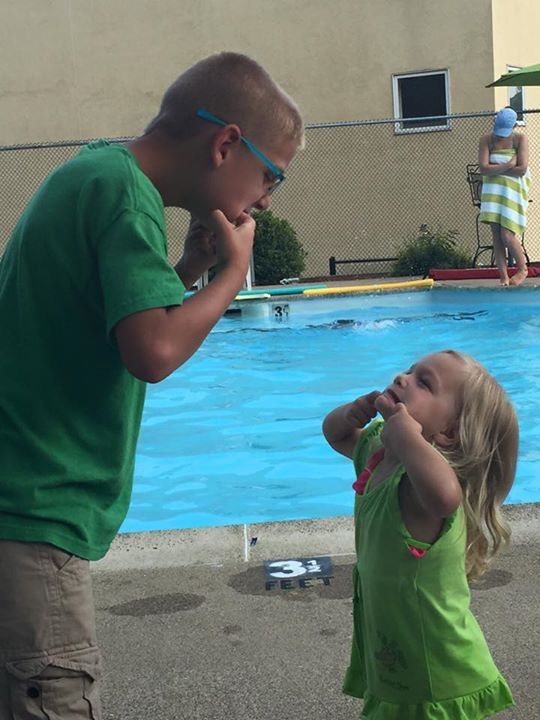 We are enjoying our days at the lake. Kennadie has become so comfortable swimming in the lake now. She does not use floaties anymore and swims underwater and I am so proud of her. She is doing amazing with her swimming!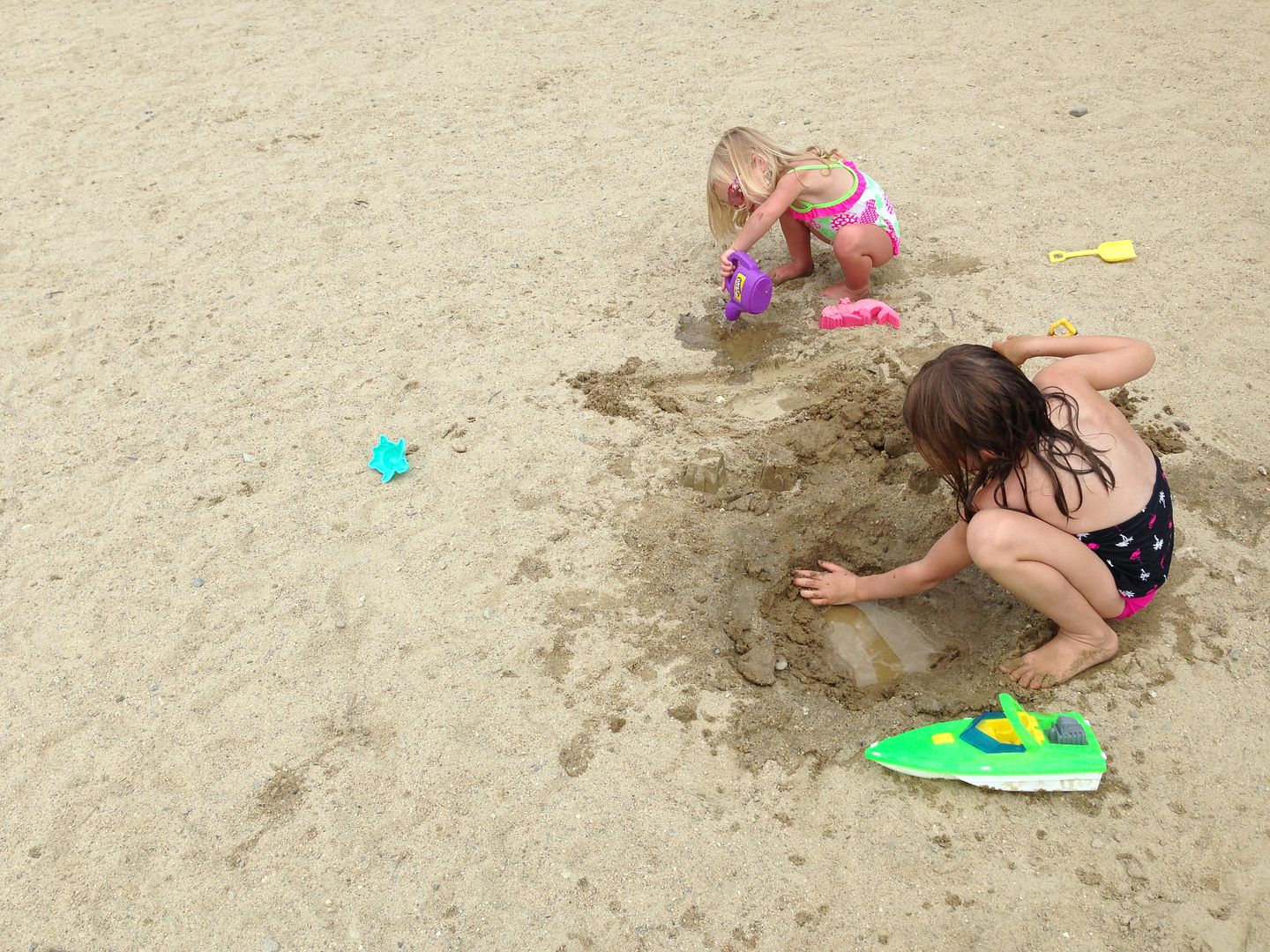 And we are enjoying checking on this mama bird in our front yard. Kennadie checks on her almost every time we go to the car :)