Nicole loves drawing on herself and any time she sees a pen or crayon or marker or paint brush it is guaranteed that some part of her body will be covered with color.
So we decided to take it outside and let them both go at it.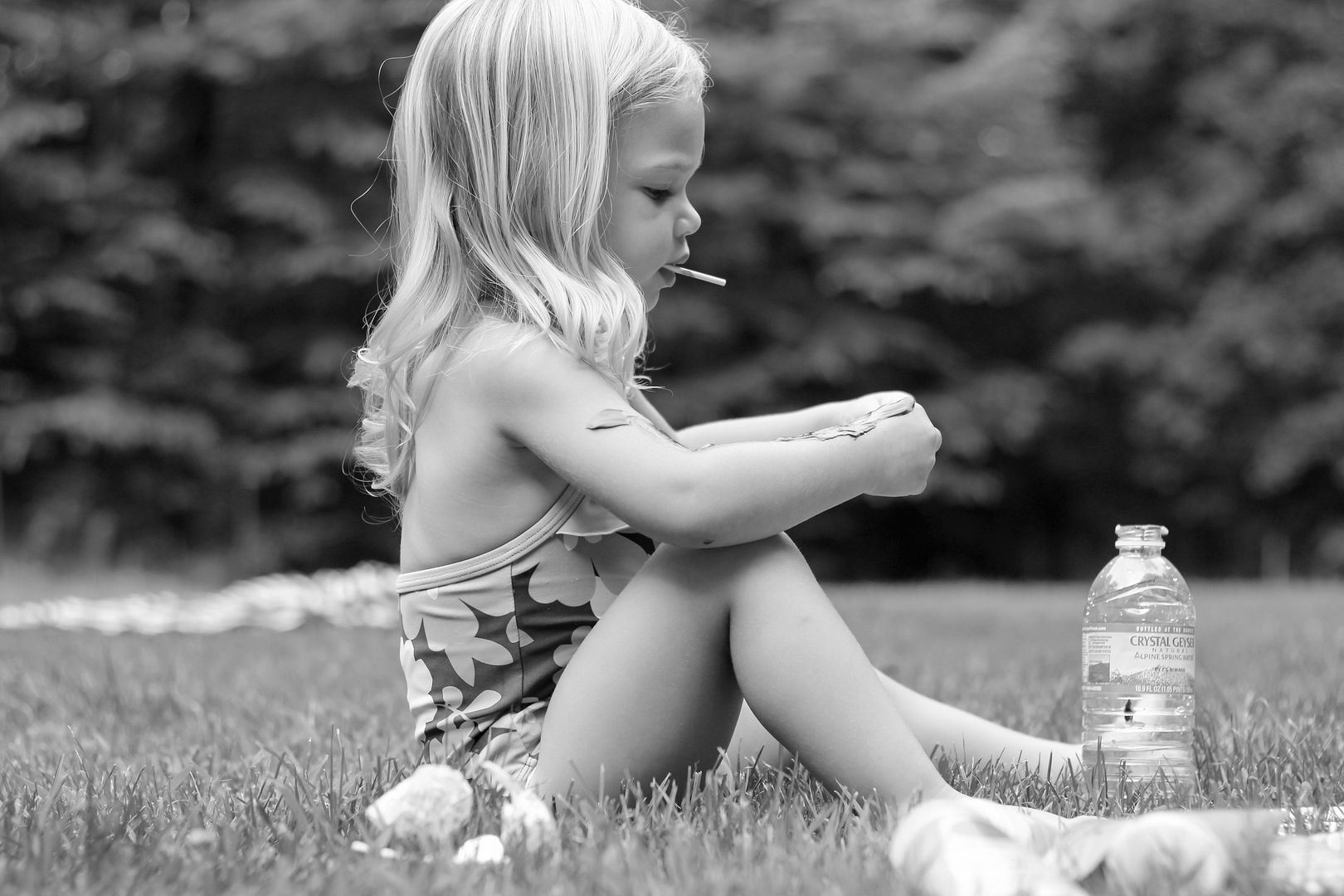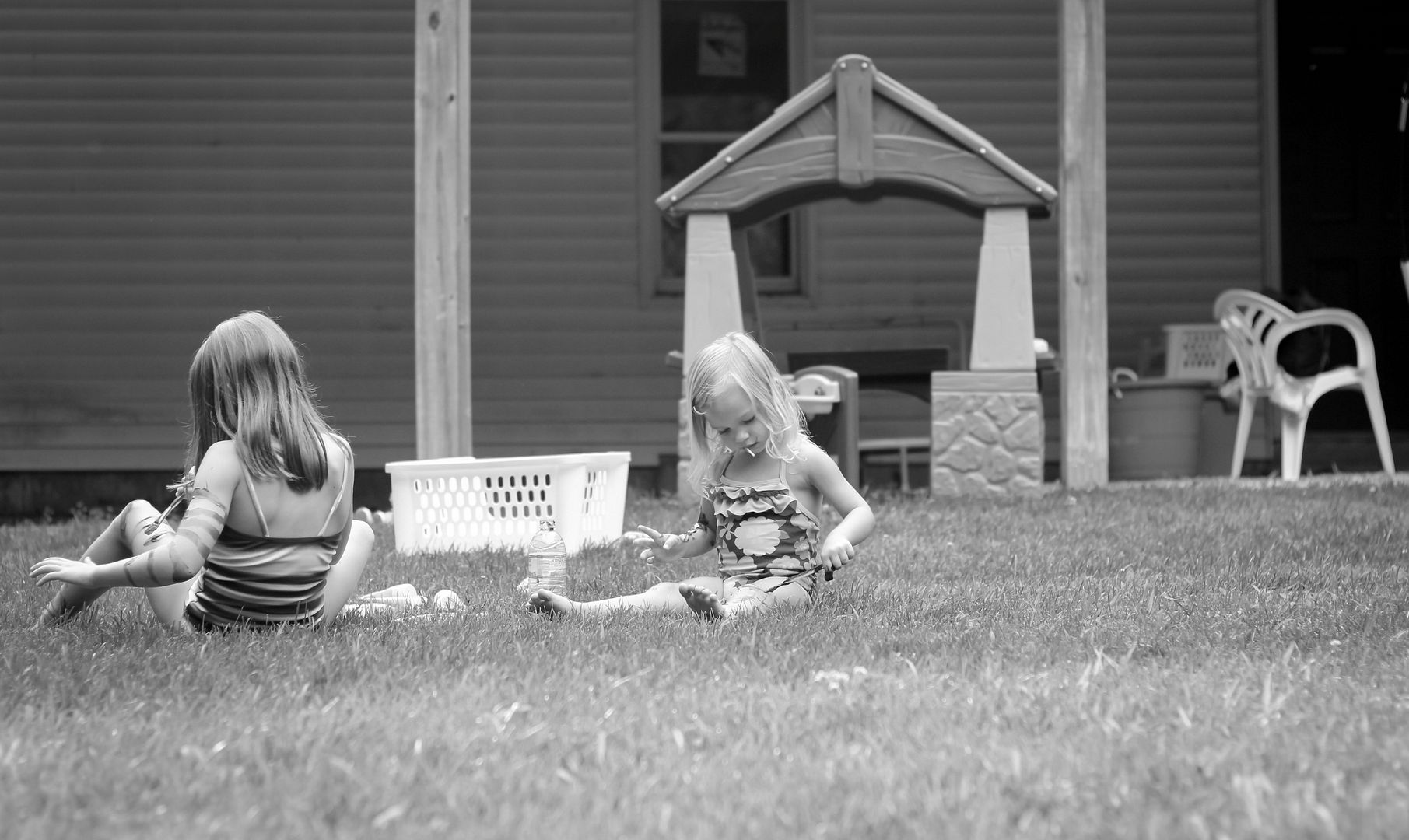 It didn't take long for their bodies to be covered in blue, red, yellow, green, purple, and orange. Nicole globbing the paint on her body and mixing the colors until they turned into an ugly brown. And Kennadie making green and red stripes as neatly as she could with the paintbrush to turn her body into a colorful tiger.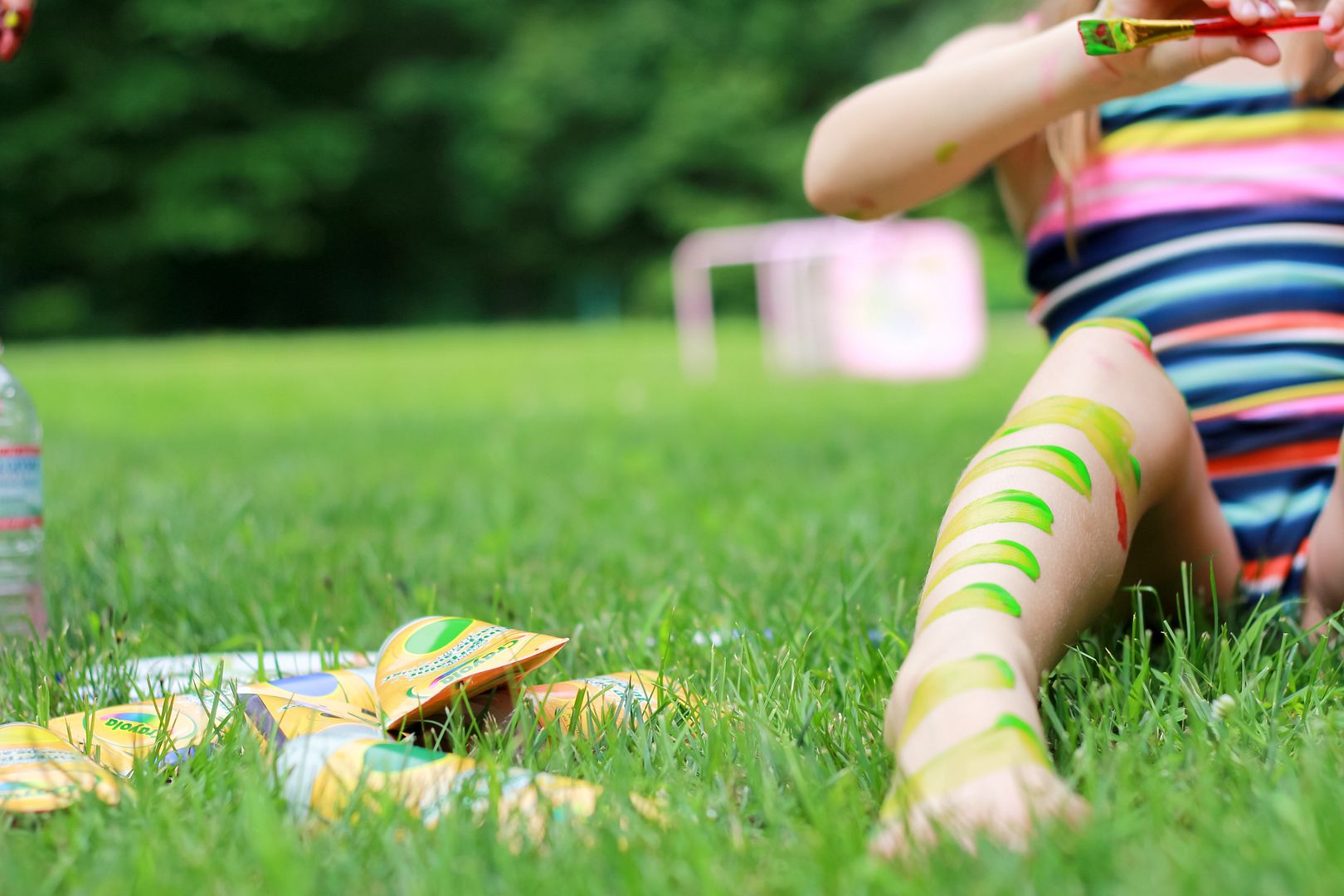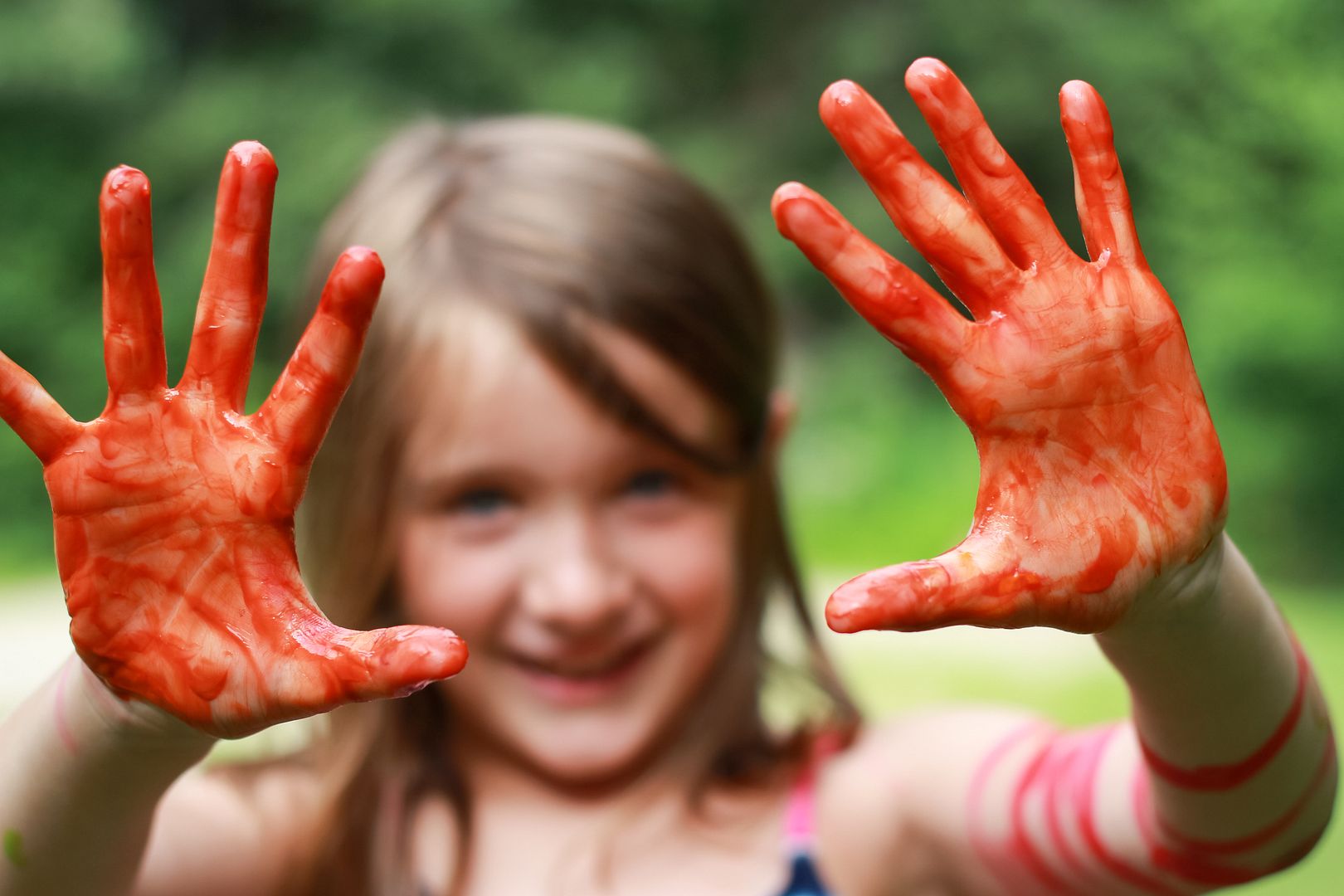 I let them paint on my legs and we jumped in mud puddles and we chased each other with the hose to wash off. At the end of the day I brought them in for baths and helped wash off their bodies that smelled like paint and dirt. The clear water in the tub now colored a slight brown from washing their painted bodies clean, and the paint and dirt smell was now replaced by warm coconut.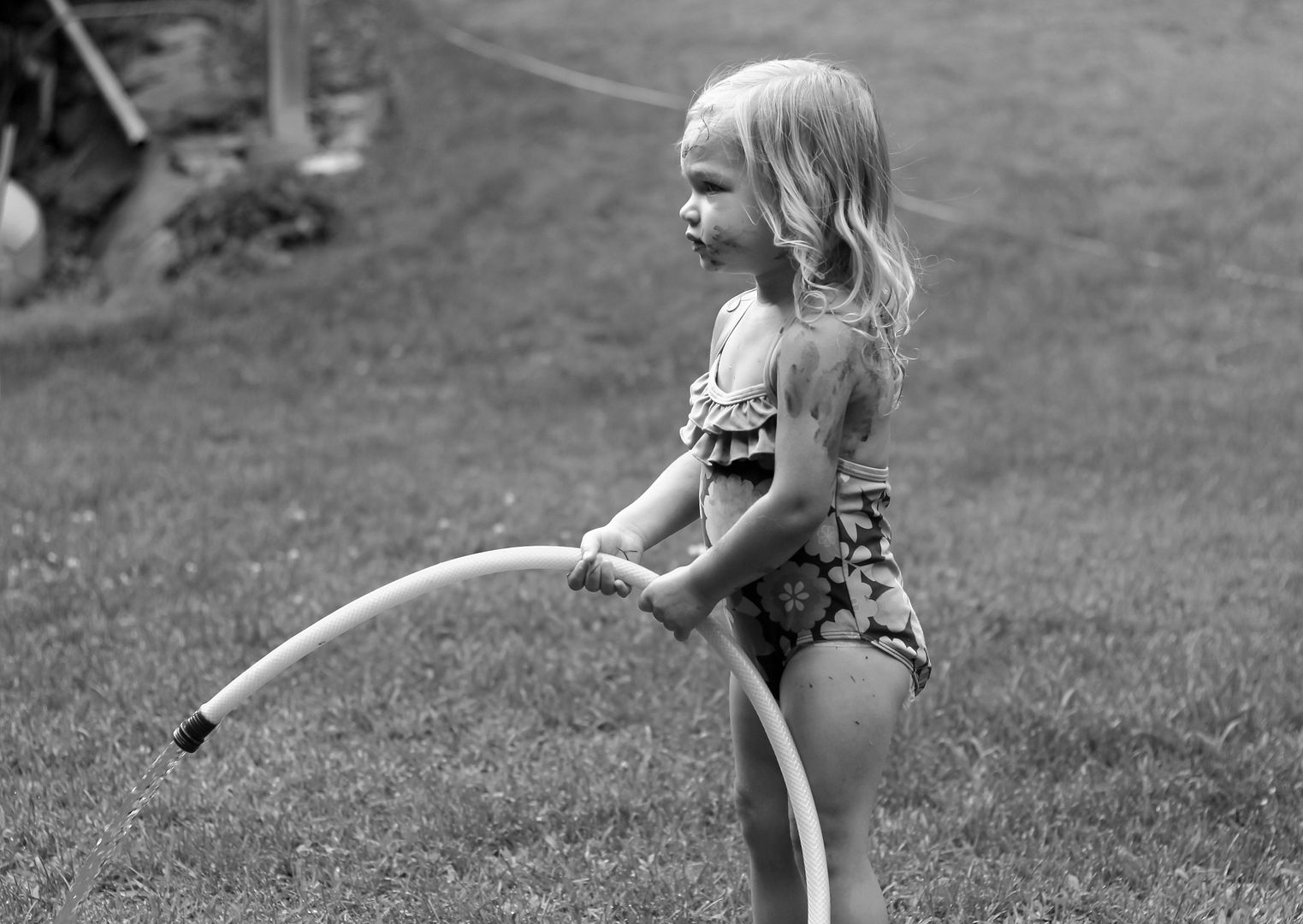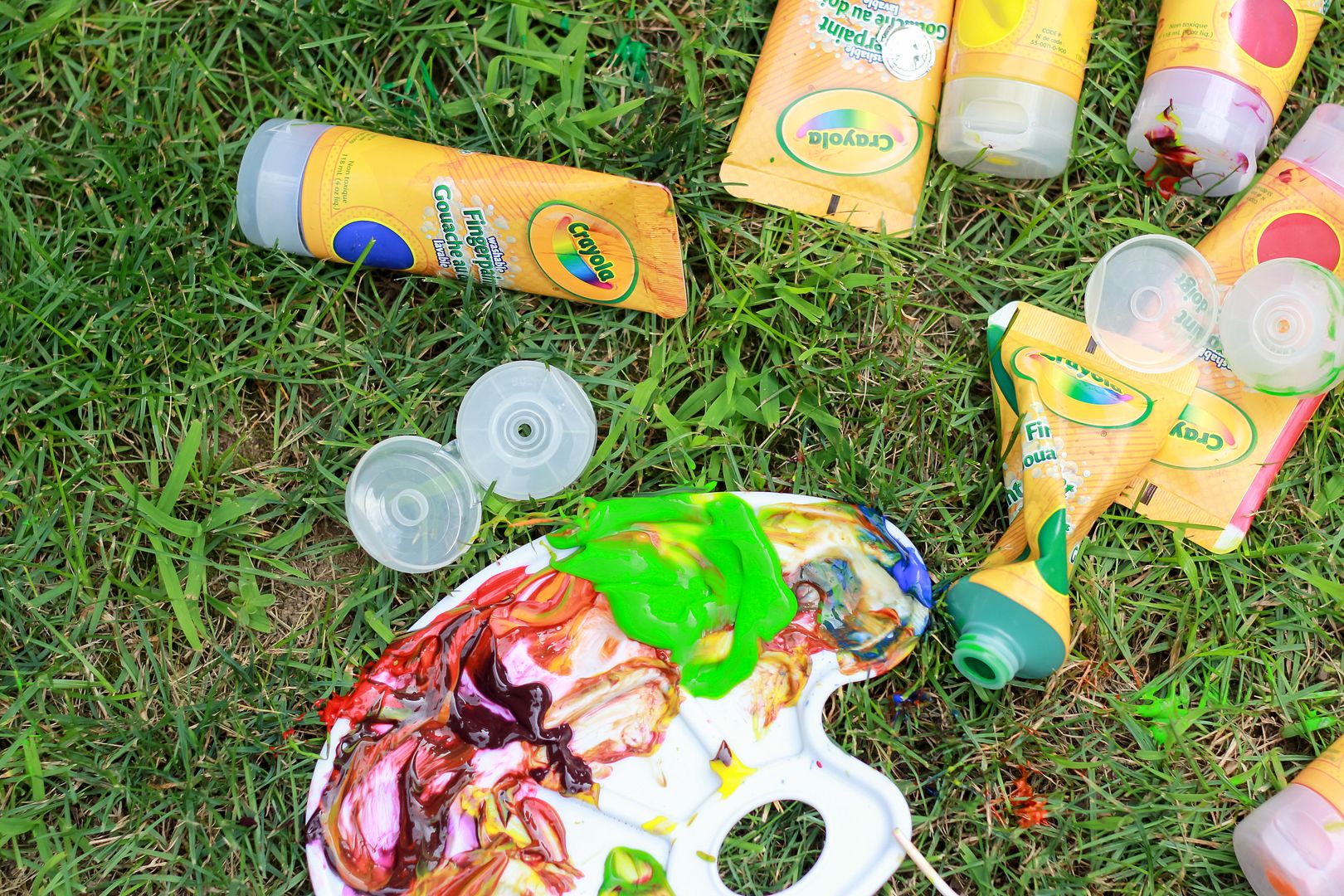 Loving these summer days.