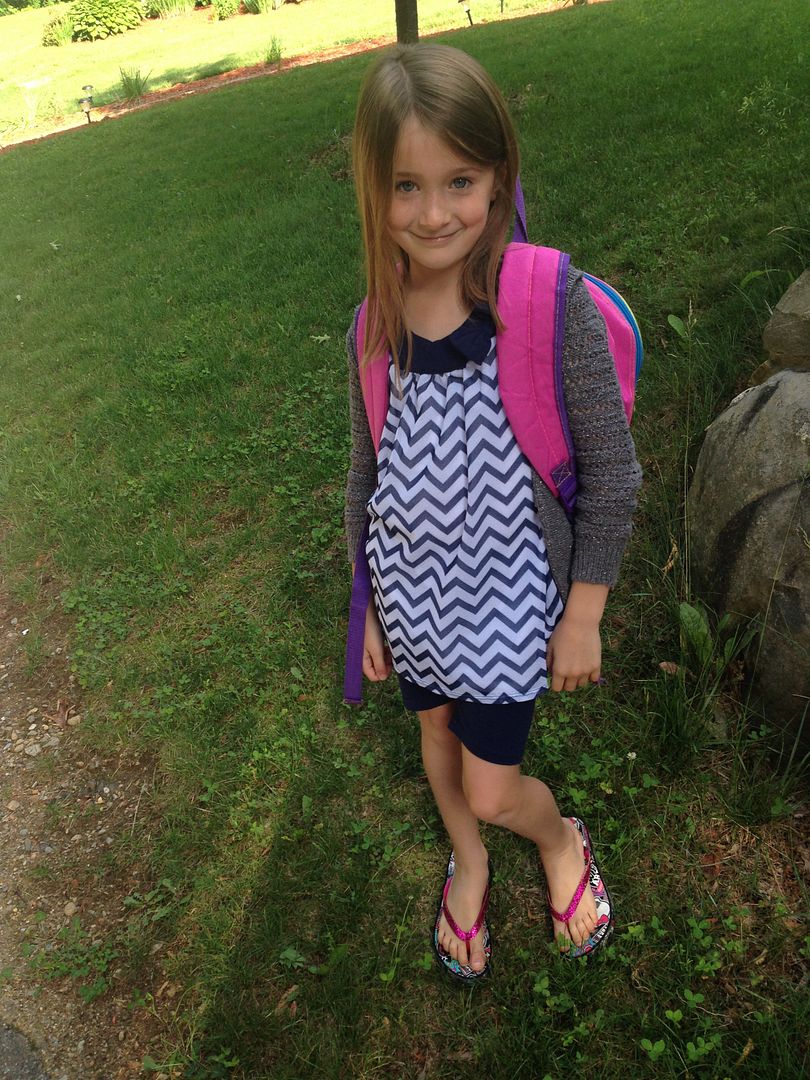 Dear Kennadie,
Today was your last day of kindergarten and I know I tell you all of the time but I can't even believe how fast you are growing up! When I dropped you off at school this morning I was thinking about how funny it is that I was so sad dropping you off for your first day of kindergarten back in September, but now I am so sad that you are already done with kindergarten! You will always be my baby and as of right now you tell me the same. It seems like once I became a mother time just goes by way too fast and I wish I could slow it down a bit. Not only is today your last day of kindergarten but you have a few teeth that are wiggly and one looks like it is going to fall out pretty soon! You are excited about this, but I keep telling you to stop wiggling it and stop growing up so fast on me :)
Kindergarten has been a great year for you. You made friends and your best friend at school is Raine. You have had your first crush on a boy and you have recently come to talk to me about it and I listened and gave you advice...I can't even believe we are talking about boys and crushes already. It is so crazy to me! You loved your teachers and learning and you can read many things and books on your own now.
You love soccer and books and going to the beach and playground. You love writing stories and recently you have begun writing your own songs and I love listening to them! You love monster high, my little ponies, and Jessie now. You have begun with attitudes and whacky emotions :) You really are a wonderful big sister, and the times when the two of you bicker or get on each others nerves I tell you both to treat each other like friends. I hope this sinks in for the both of you one day because I truly believe it is so important to have a good and close relationship.
You are caring and smart and creative and beautiful inside and out and please don't you ever forget that or let anyone tell you anything different.
I am super excited about spending our summer together and having you home for the next few months!
I love you more than peanut butter cup sundaes!
Love,
Mommy