Summer is my favorite season and always has been. The long and sunny days, the warm nights, the blue sky, the warmth from the sun on my skin, the smell of fresh cut grass- it brings a type of happiness that only happens for a few months out of the year. I have always struggled living in Massachusetts and finding my place here. I wrote about it before, but ever since I can remember I have wanted to move and live somewhere where the sun shines most days, where I can wear flip flops year round, and where the ocean is a short drive away and I could go there whenever I wanted. Something has always pulled me toward that type of living, and if there is one thing I regret not doing in my life it is that I did not follow my heart and at least try. Fear and the unknown and change can be powerful things, and if you let it they can control your life.
I am pretty sure moving away to some place warm and tropical will always be a dream of mine, and if I could pack up my friends and family and take them with me and move to my dream place I wouldn't even think twice. But we have our family here, Kennadie loves her school and her friends, and I am not sure I would find better friends than we have now anywhere else.
The ocean may be a longer drive than I would like, the winters may be brutal at times, and wearing winter jackets and boots will always be something I hate, but ove
r the last few years I have learned to like where we live a little more and appreciate this little place and I can see how I have become more comfortable here and how I have slowly found my place here. I realized that I had two choices: keep being miserable living here and hating the winters or find the beauty here and learn to be happy no matter where I am.
*****
I had no intentions of this post going where it did, but that is the great thing about writing, right? You think you are going to write one thing but something completely takes over and leads you somewhere else.

And on that note I will end this post with a few pictures from my phone-

We have been spending so much time down at the lake with friends and we are really enjoying it.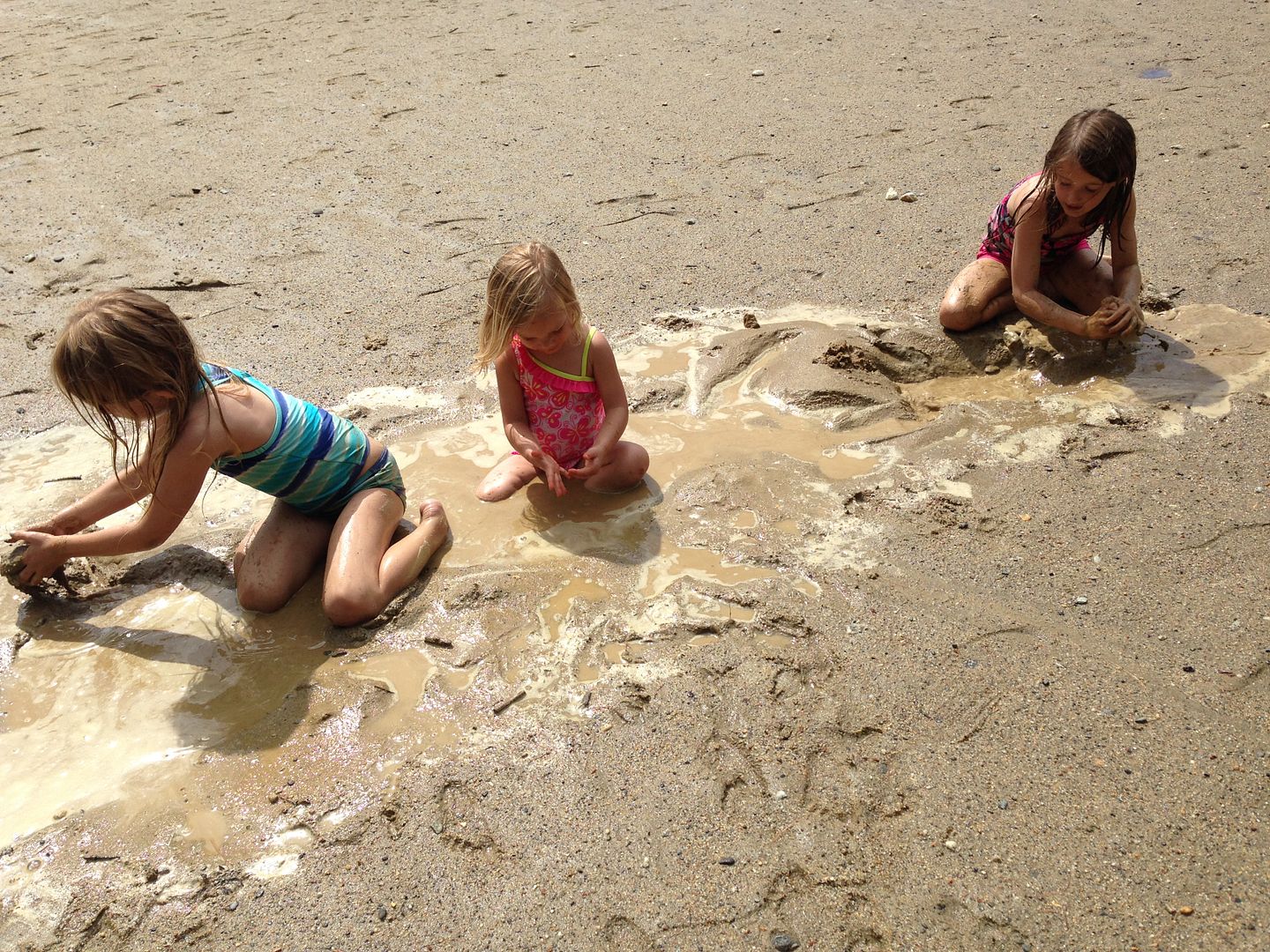 We had our first mommy and me swim class together with Erin and Warren. Nicole seemed to love it and she did great! Kennadie started her class right after ours was done, and Genny, Jadyn, and Kaitlyn are all in her class which she is super happy about. She also jumped in the pool by herself for the first time tonight :)