This month has gone by so fast and I have been so full of thoughts and ideas and inspirations lately- slowly working on little changes around the house, finally fixing this little space here, and looking forward to all of the fun things we will do this summer.
It hasn't been as easy as it used to be to blog and fulfill my need for creativity with writing and photography with full-time school now and two little girls, but when I can it always feels so good.
This months kids were here photos-
Kennadie painted this bird house and hung it outside, not thinking it would really attract any birds. The other night as we were playing in the yard she went over to it and looked inside and low and behold a bird came flying out. There is a little nest in there with a mama bird and her eggs.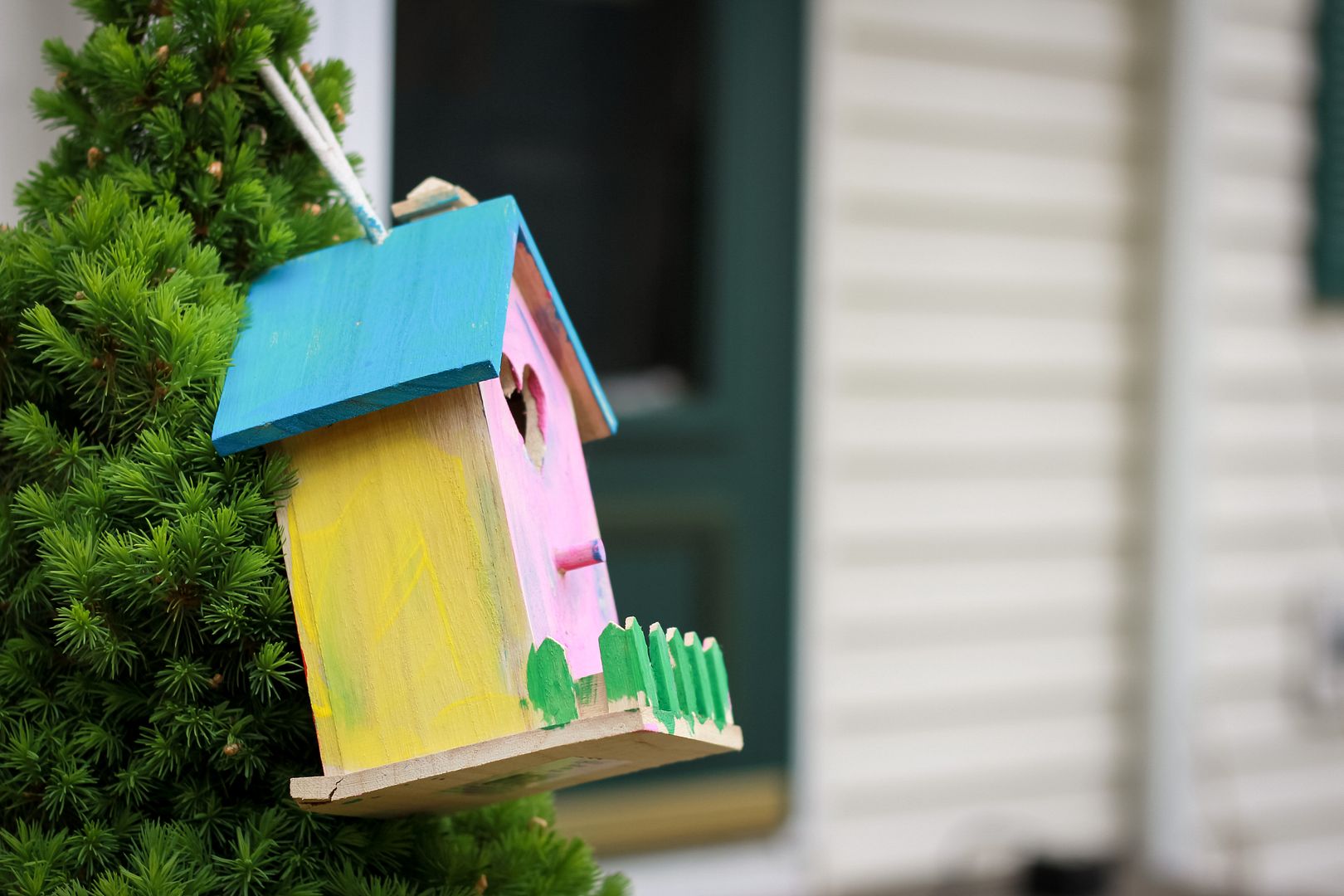 Sidewalk chalk houses.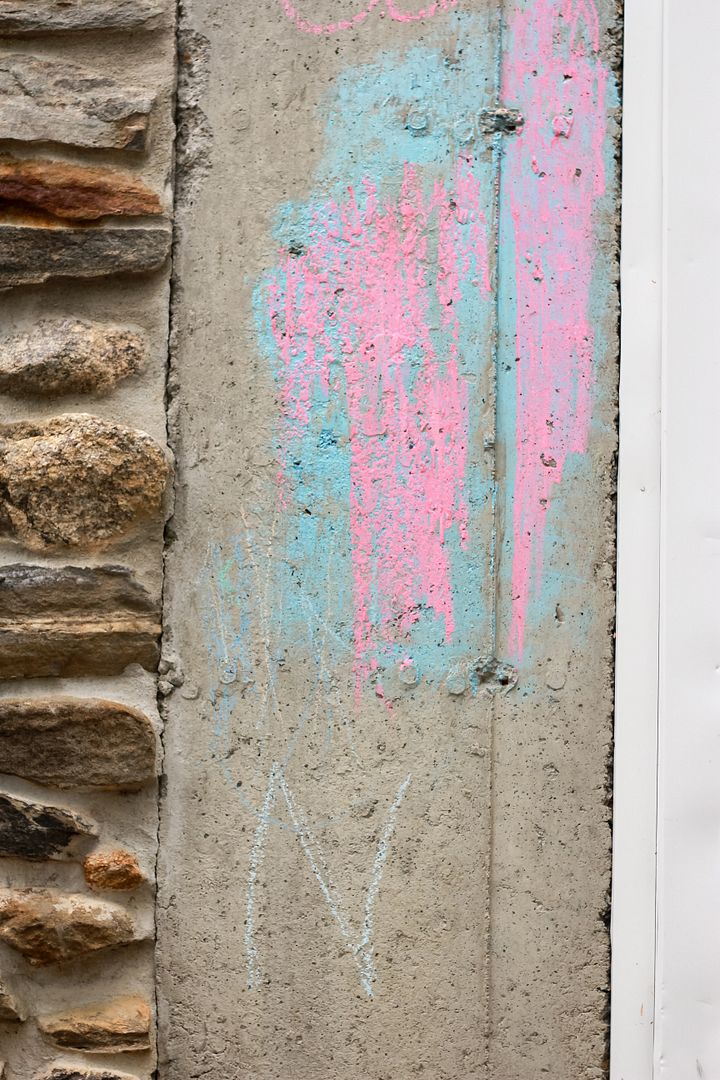 The mess left behind by two little girls in my car is always an ongoing battle. But, really I wouldn't want it any other way.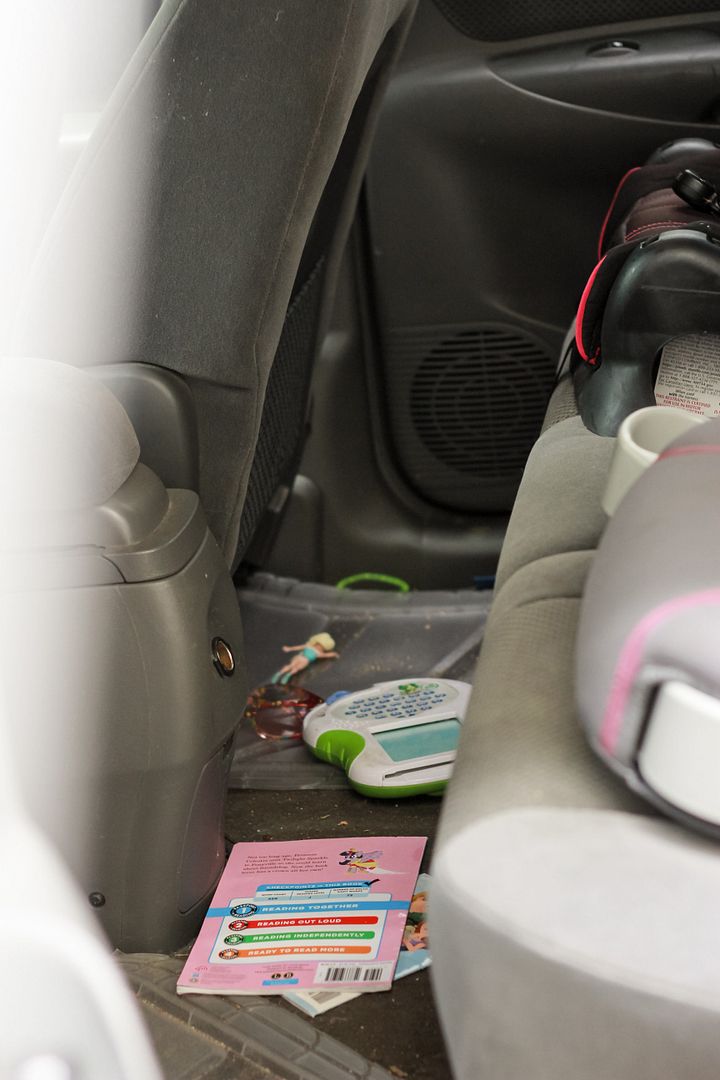 "No babes alawd" sign on Kennadie's door.