Tears came pouring out of my eyes two days before her first day of kindergarten. It's awesome and hard to watch your child grow up.
Yesterday, I dropped her off at school, and although I didn't cry then it was a little weird not having her around all day. It's a change that may take a little time to get used to.
She loved it and told me all about the friend she made in her class. I am so proud of how independent she has become and how comfortable and okay she is in new situations.
And this morning I let her take the bus to school. I knew she would be just fine and I can't wait to pick her up today and hear all about the bus ride. She thinks this is what makes her a "big kid" and she was too excited and persistent about going on the bus to not let her do this.
Some photos from her first day of school-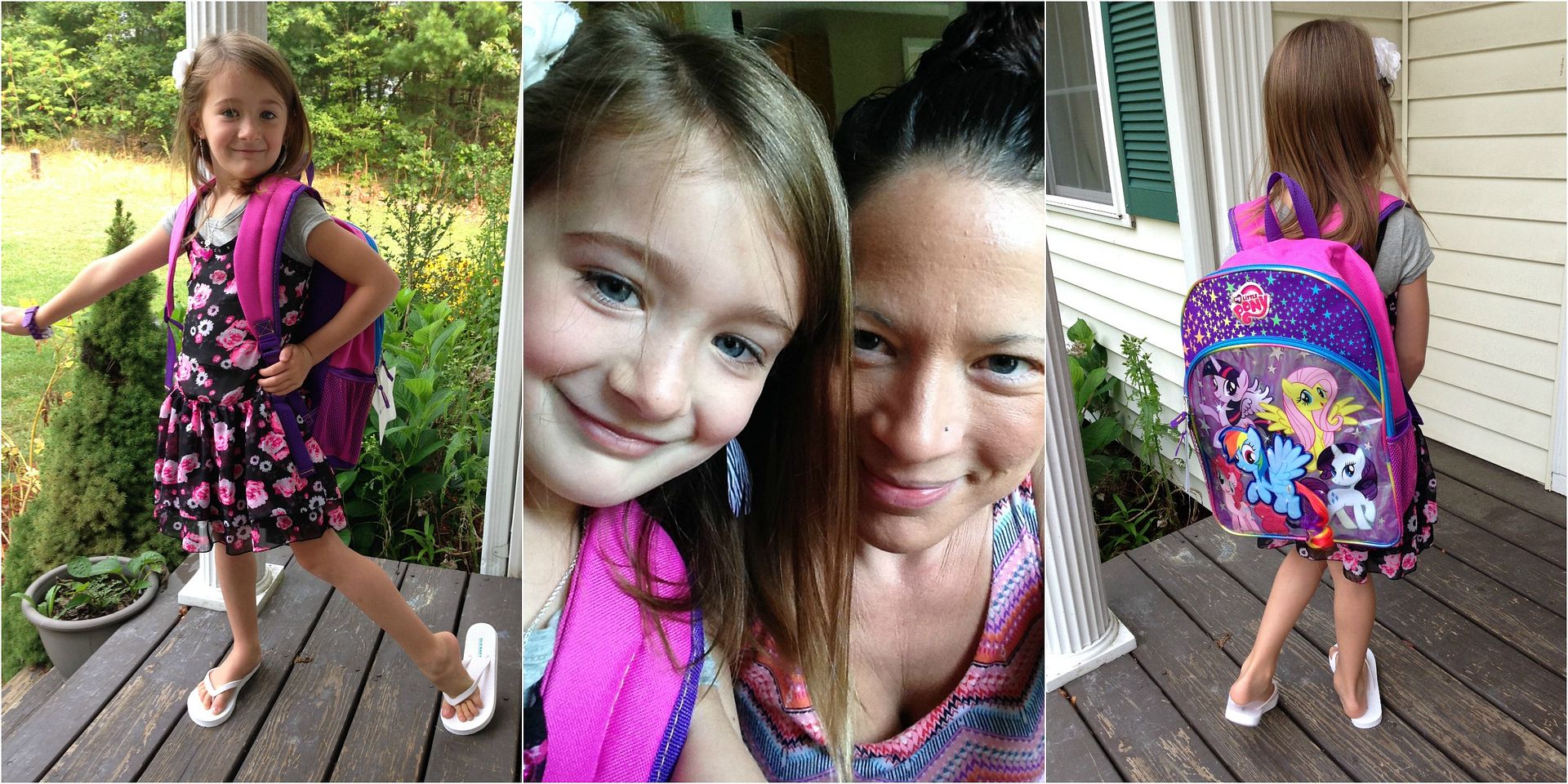 excited!