I always thought that I wanted to live somewhere that offered warm temperatures all year round; ever since I can remember I have hated living in New England. But the older I get and the more I learn about myself (and how I am for sure a person who loves change) I am not so sure that I would truly be happy with the same weather every single day. It took a long time, but I have slowly started to like where we live and have slowly stopped wishing (as much as I used to) to live somewhere else. In New England we are lucky enough to experience all four season and I never appreciated that. Spring is a time of renewal and the days start to get longer and everything becomes colorful again and comes back to life. Summer is a time to slow down and feel alive and happy and the sun warms our skin during the day and we get the cotton candy sky at night. I will never be a fan of the winter (ever), but I have begun to see the bits and pieces of beauty that our winters do offer- the beauty of the first snowfall and the excitement of the first big snowstorm and Christmas time and all of the happiness that we feel during that time and Christmas shopping in the chilly weather and sometimes we are even lucky enough to wake up on Christmas morning to snow falling outside of our windows. And in the fall we are offered colors and crisp fall nights and the sweet smell of cool fall air.
I don't want my kids to ever hate where they live. When I was a teenager and even into my twenties I always felt like I was supposed to be somewhere else. I would beg and beg my parents to pack up and move us to Florida, or at least help
me
move to Florida. I always thought that by moving I would somehow be happier and more comfortable and everything would just be different. Maybe it is possible, to be happier living somewhere else, but for me I believe it's important to be happy with where I am first- no matter where that is. I thought packing up and moving was somehow going to "fix" everything and anything in my life that "needed" to be "fixed". I was trying to run away instead of facing life and the girl in the mirror. Just like anything else, moving would have been exciting and fun and wonderful for a while, but eventually life would have caught up to me. And then what?
It isn't about whether or not we can go to the ocean on any given day or if the temperature is in the eighties year round, it's about building meaningful memories wherever we are. And I hope my kids will remember that in order to be truly happy somewhere else, you first must be happy where you are.
*****
I hope when my kids think of fall they will remember apple picking with us and tractor rides and eating freshly picked apples. And I hope they remember corn mazes and picking out their favorite pumpkins and carving pumpkins and baking apple pies with daddy and how cozy and warm and homey our house felt with apple and pumpkin spice candles flickering in the kitchen.
We made apple pies and took the girls apple picking last weekend at a farm that Josh and I started going to years ago when we were dating. One of my favorite fall traditions.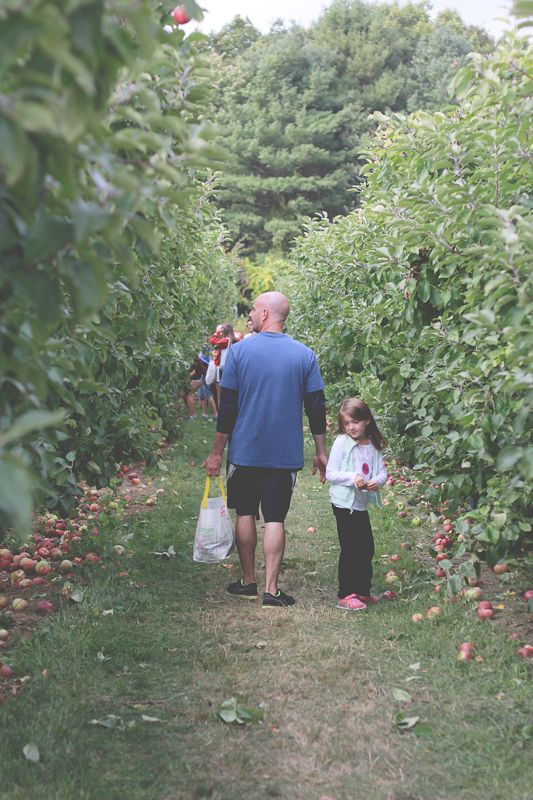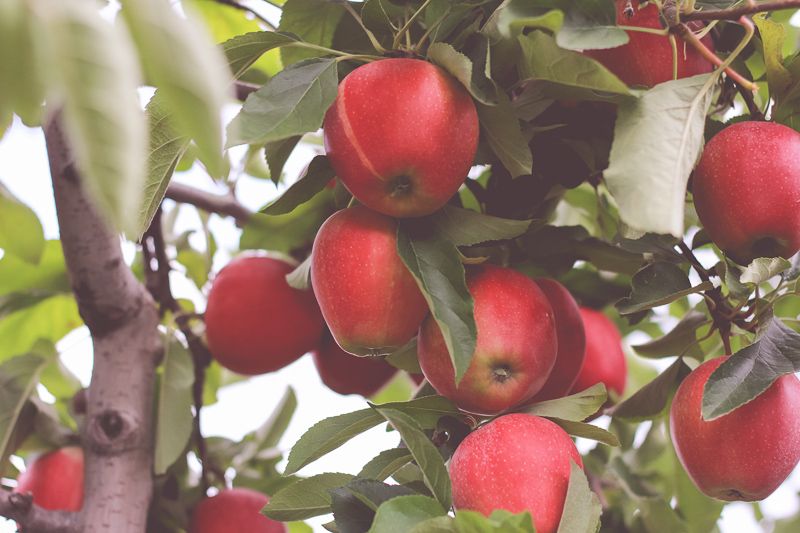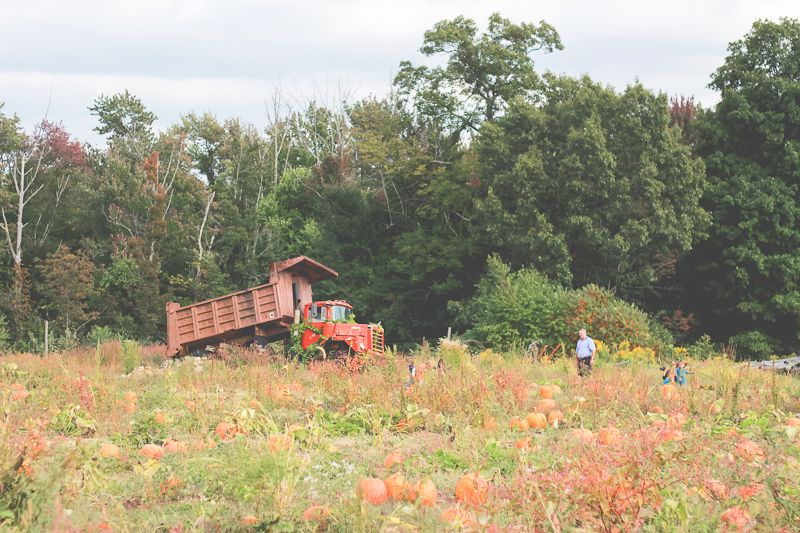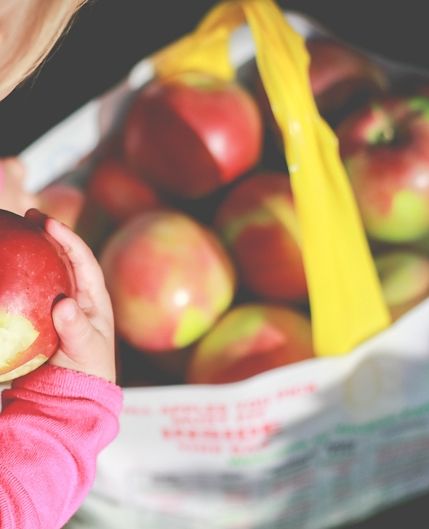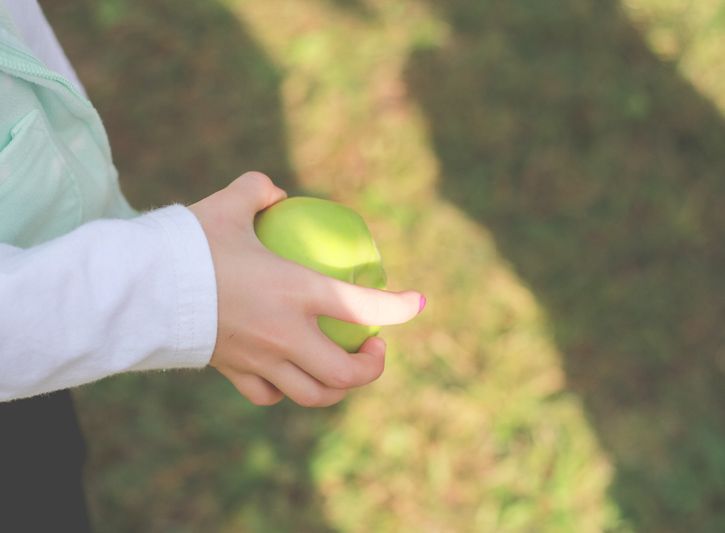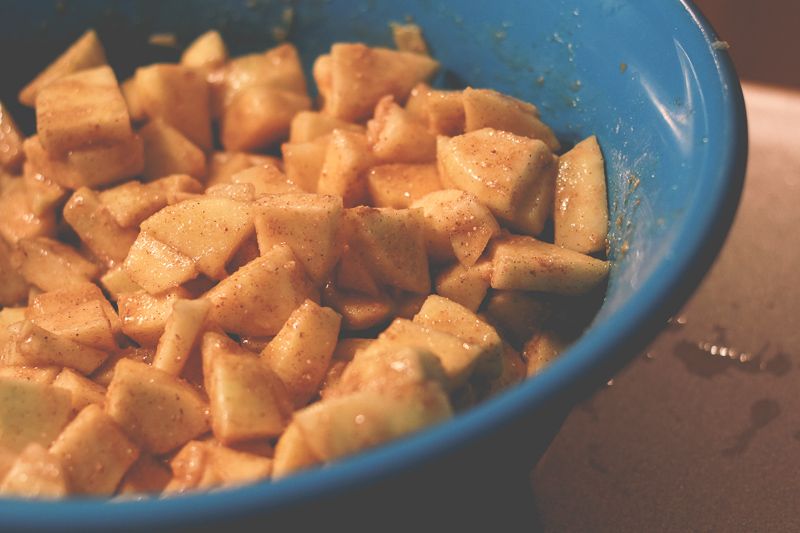 I am looking forward to these next few months and hopefully slowing down a little. I am looking forward to baking more apple pies, making Halloween crafts, going to as many fall festivals as we can fit in, trick-or-treating with the girls, and warm and cozy nights on the couch under our quilt blankets.
.