My expectations for my feelings are always set too high; like I should never feel sad or anxious or off. Most of the time these feelings just hit me out of nowhere and I know everyone experiences these feelings from time to time, but before I started working with Marcia I never really noticed them or maybe I did but I never paid too much attention to them. I am so much more self-aware now that at times I wonder if it's always a good thing. The moment any not so great feelings come around I try to push them away. I naturally search for ways to get rid of these feelings because I assume they aren't good and that they should never be there. I naturally always want to feel my best and happy at all times. I over analyze and try to figure out what may have caused any crappy feelings and I think of a million different ways to try to get rid of them. Anxiety and doubt and fear suck, but they also are important to have and to feel at times. I know they are necessary feelings and they help us grow and even though I have learned that embracing the good and not so good feelings are equally important and necessary, it's not always easy.
*****
This week flew by and I hardly had time to get out my camera, but we have been enjoying our days together and with friends and Kennadie and I even had about an hour of some one-on-one time this week while Little One had a visit scheduled. Since we didn't have enough time before picking up Little One to go to Check E Cheese like Kennadie really wanted to, we took a quick trip to play and eat at McDonald's.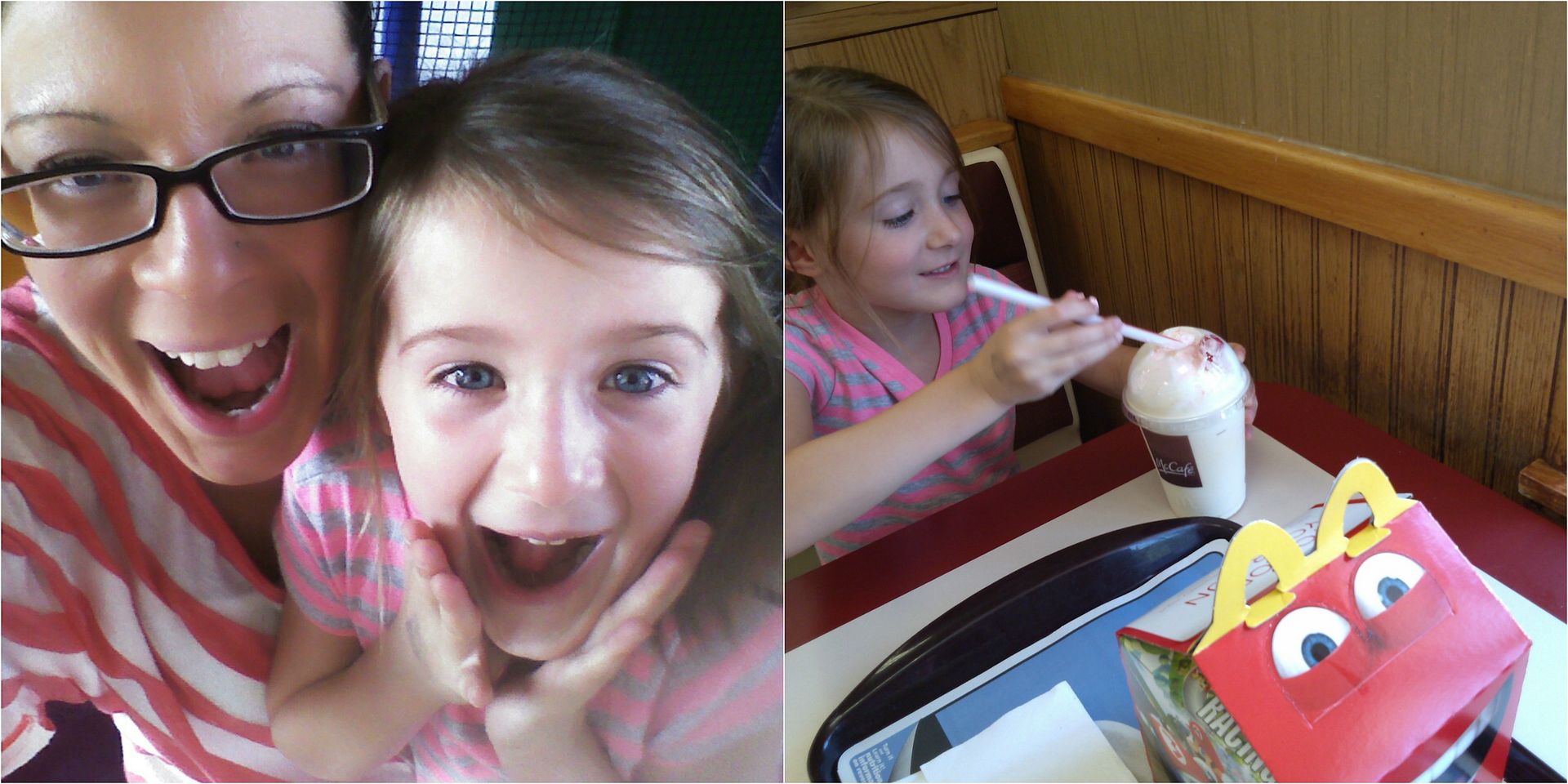 We spent some time at our library this week and making crafts at home.
And I enjoyed a much needed night out with the girls at Fire and Ice, we got together with some friends at a playground and took the kids out for ice cream, and she is completely swimming on her own in swim class. Over the next few weeks I have a few photo shoots set up which I am really excited but nervous about since I typically don't do photo shoots. But I am not going to worry about it and right now I am just looking forward to a fun weekend full of family and a birthday party and a day at the beach.
Hope you have a great weekend!